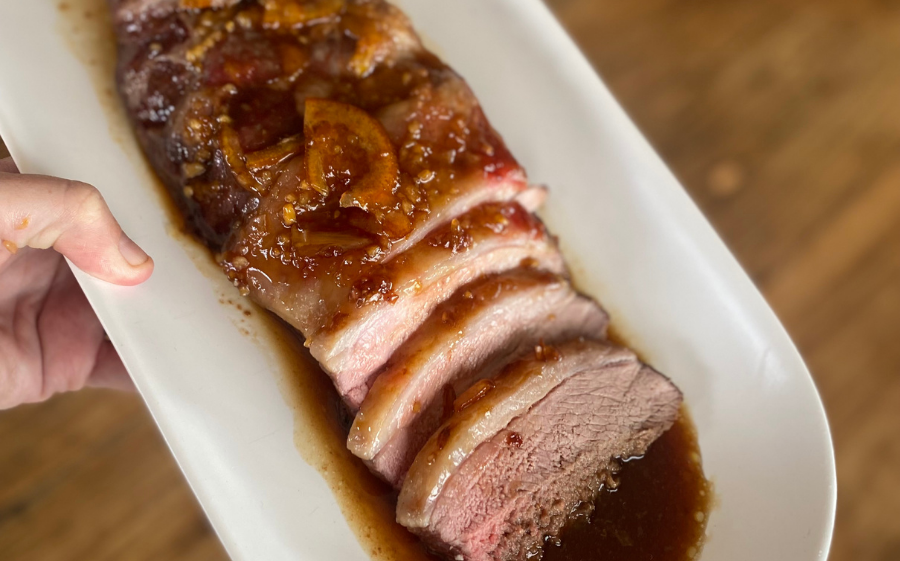 Serves 4
This recipe features our award winning Blood Orange & Gin Marmalade and is a lovely way to use a sweet product in a savoury recipe.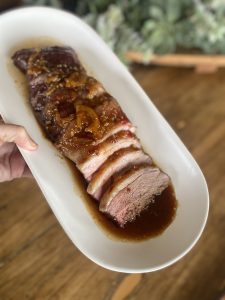 Ingredients
Directions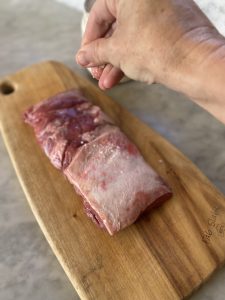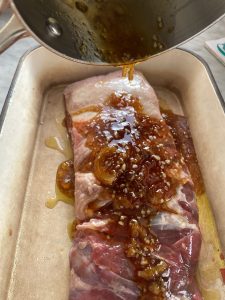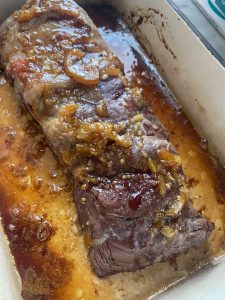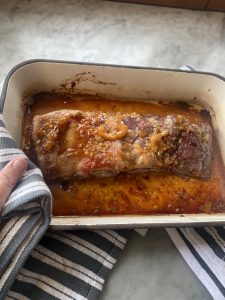 Preheat the oven to 200 degrees. Place butterflied leg in a suitably sized heavy roasting dish (not too large) and drizzle the lamb with olive oil and sprinkle with salt. Leave for ½ hr resting at room temperature. Very gently, warm the marmalade, soy sauce and crushed garlic together until it is a runny consistency. This will be your glaze.

Pour the glaze over the lamb and cook for 30 minutes. (Cooking time can be tricky for these legs – some are uniform in shape and others have thicker and thinner bits.You will need to cook the leg until the thickest part is cooked). If you are using a larger leg, the cooking time will be longer. Using a meat thermometer can be helpful.

Let the lamb rest after cooking, for 10 minutes and then slice, serve and drizzle with the remaining glaze.
We would recommend serving this lamb with our Crunchy Potato Recipe and the Edamame Salad
Download this recipe click here >> Marmalade Glazed Butterflied Lamb