Jam & Marmalade
/
Blood Orange & Gin Marmalade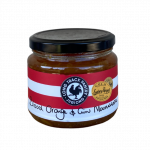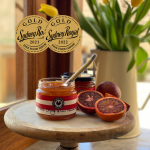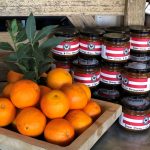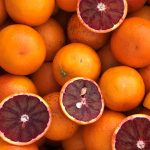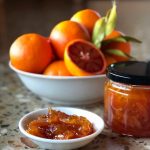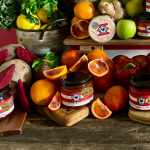 2022 Award Winners, 2023 Award Winners, Jam & Marmalade
Blood Orange & Gin Marmalade
$12.90
Gold Medal Winner 2022 Sydney Royal Fine Foods.
Gold Medal Winner 2021 Sydney Royal Fine Foods.
Blood orange and gin – a match made in heaven! This marmalade is made in our usual chunky style using the whole orange.
The gin adds a lovely complexity to the sweet blood orange marmalade.
Serving Suggestion
Great on toast with cream cheese or ricotta cheese.
Recipe Suggestion
Ingredients
White sugar, blood oranges (26%), water, lemon juice, gin (0.6%).