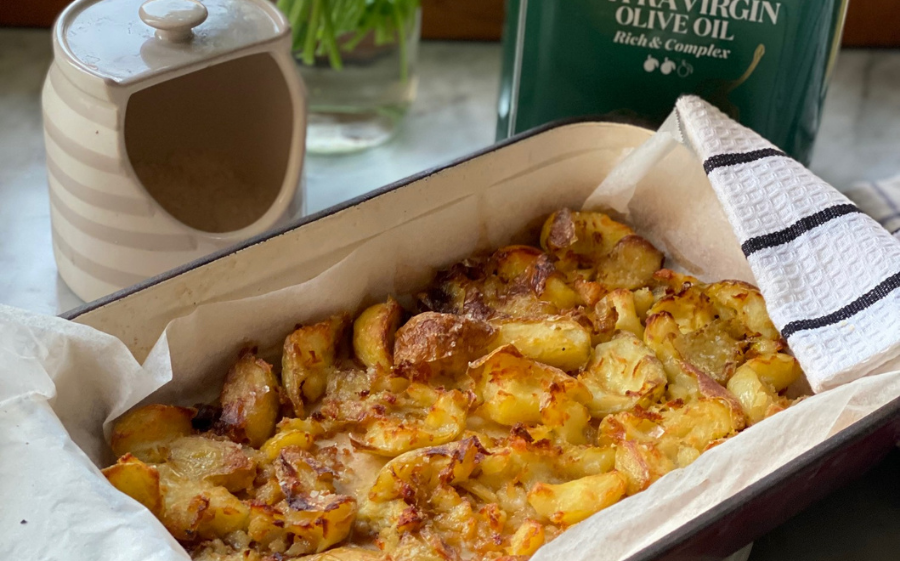 Crunchy, Smashed Potatoes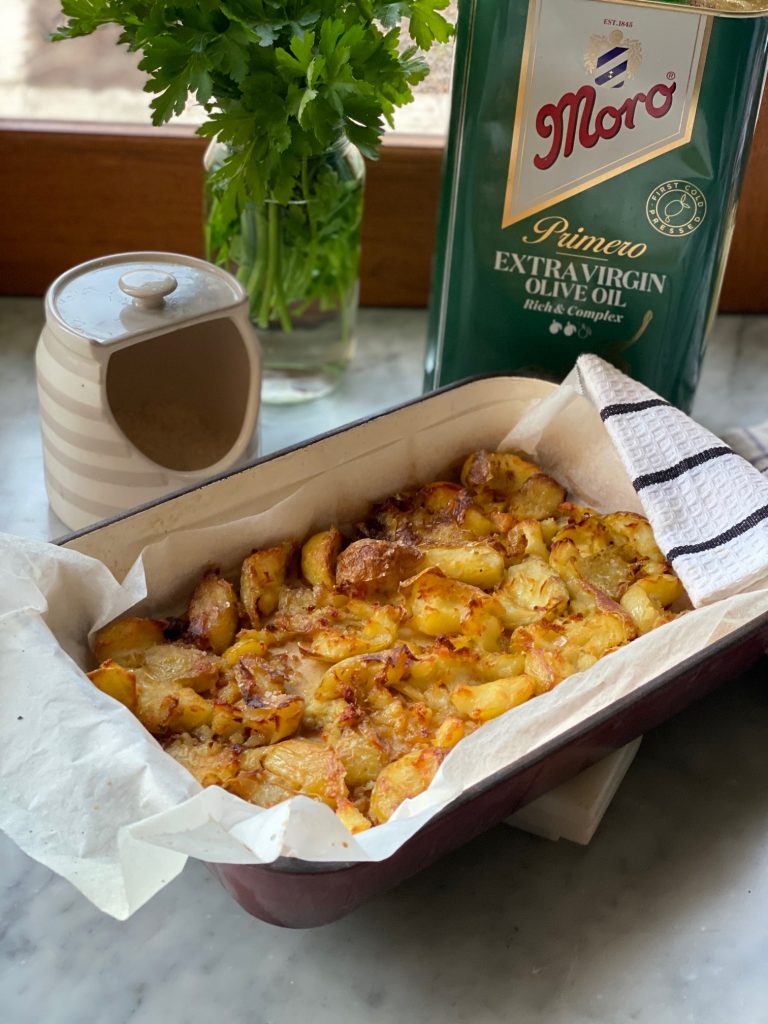 750g chat potatoes

¾ cup olive oil

1 tsp salt flakes
Preheat your oven to 220 degrees C (200 degree fan) and line a metal roasting tin with baking paper.
Put the potatoes into a large saucepan or pot and cover with water. Bring to the boil and cook for approx. 20 minutes (depending on how big your potatoes are) or until the potatoes are soft and a knife goes into the potato easily. The skins might split a bit which is fine. Drain the potatoes and tip into the lined roasting tin.
With a fork, press down on each potato to crush it and then pour over the olive oil, sprinkle with the salt flakes and put into the oven. After 10 minutes turn the oven down to 200 degrees (180 degrees fan) and cook for a further 50 minutes.
Serve straight from the roasting tin
Download Recipe here >> Crunchy Smashed Potatoes
We would recommend serving these potatoes with our Marmalade Glazed Butterflied Lamb and the Edamame Salad