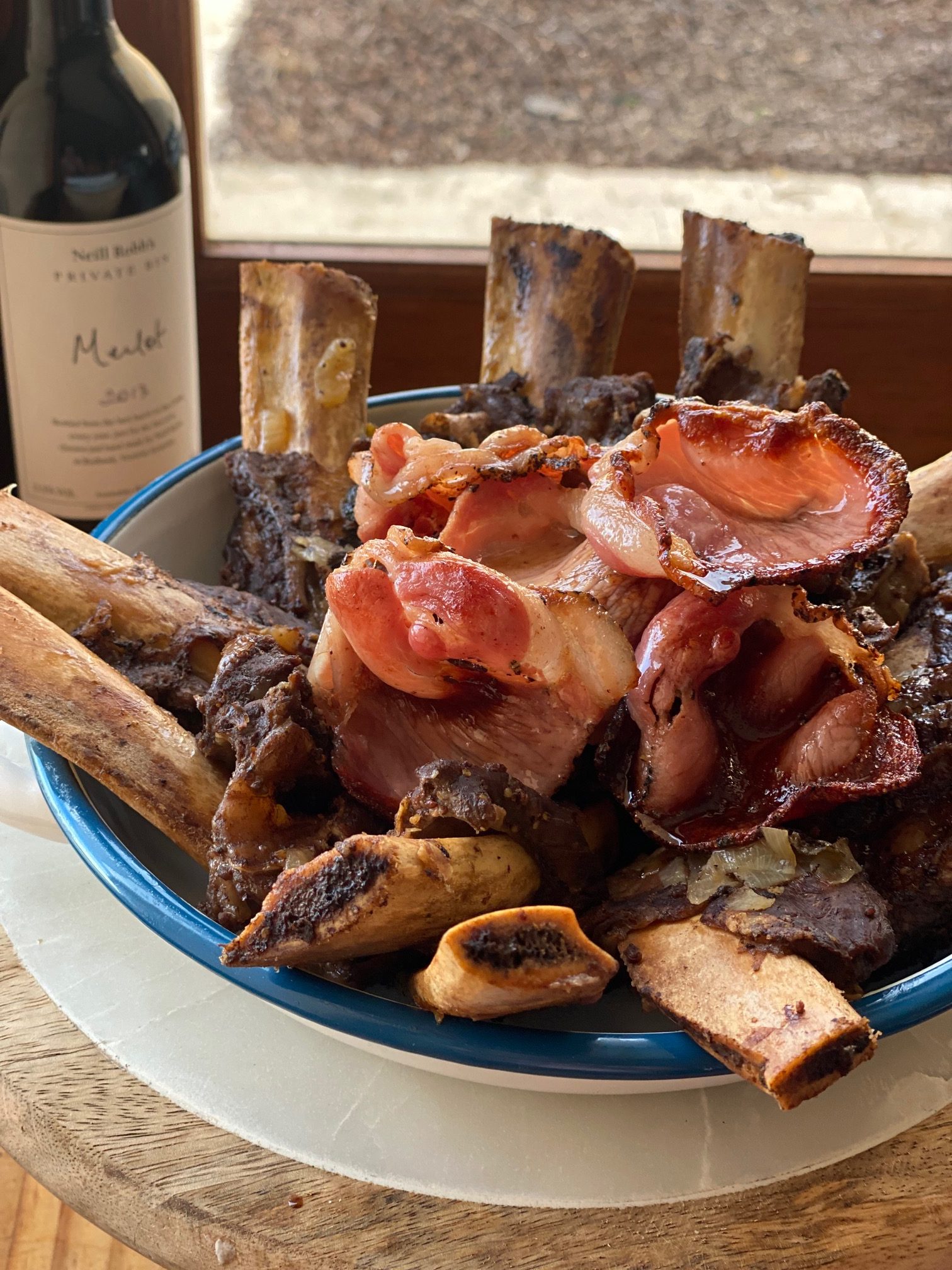 Slow Cooked Balsamic Beef Ribs
2kg beef short ribs

2 tbsp rosemary roughly chopped

2 tbsp oregano roughly chopped

2 tspn Dijon mustard

3 tbsp white wine

80ml olive oil

2 onions finely chopped

2 carrots finely chopped

2 cups beef stock

80g pancetta (sliced thinly or left as a slice – you can use personal preference here)
Preheat oven to 150 degrees.
Mix balsamic, rosemary, oregano, mustard, and wine and pour over the beef ribs.Marinate overnight (if possible).
Once the ribs are marinated, place a large heavy cast iron pot over medium to high heat, add the olive oil and saute onion and carrot until golden brown. Deglaze with beef stock and then add beef rib mix including the marinade.
Cover tightly and cook in the oven 2-2 ½ hr until the ribs are tender and melting. Some meat may come away from the bone but don't worry. Gently remove ribs and meat from the sauce and set aside to keep warm (gently).
Place the cooking pot on the heat and reduce to your liking. Cook pancetta strips or slices in a separate pan, until crispy.
To serve: Place ribs and meat in serving dish, pour over hot sauce and top with crispy pancetta. Reserve extra sauce in a jug for people to help themselves. Serve with smashed potatoes and greens or salad.
Download Recipe Here >> Slow Cooked Beef Ribs