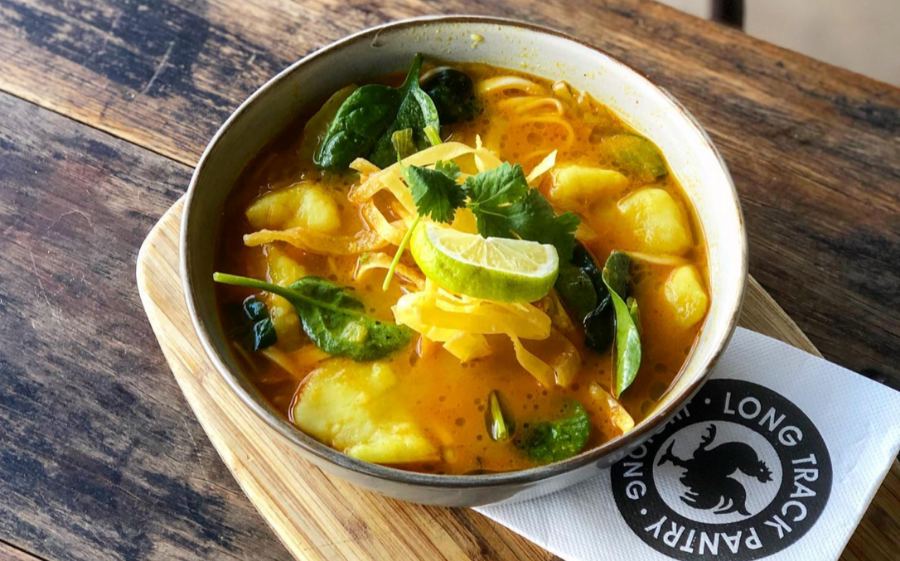 Craving Asian flavours at home (or is that just me)?? Try our Thai Curry Noodle Soup!
There is no mention of what type of noodles to use in the recipe – just use your preferred or whatever you have in the cupboard.
We deep fry a handful of noodles for a crunchy topping when we serve it in the cafe.
Enjoy! xx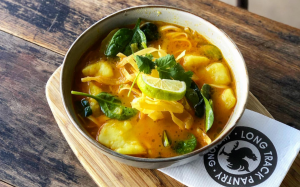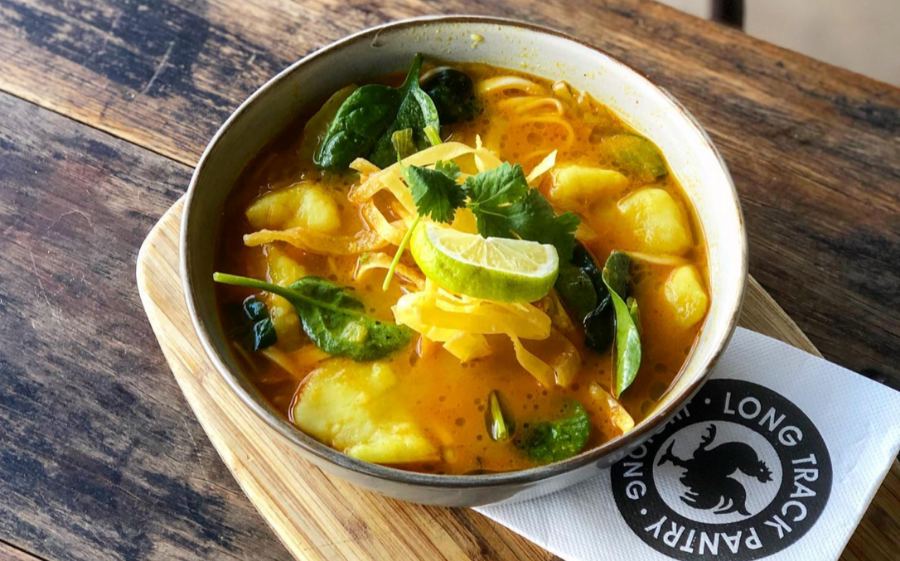 Ingredients
1 tbsp coconut oil
4 large Desiree potatoes cut into 4cm chunks
2 onions thinly sliced
170g yellow curry paste
800ml coconut cream mixed with 800ml water
1L vegetable stock
50ml fish sauce
1 tbsp brown sugar
juice 1 lime
400g noodles
baby spinach
Method
Heat the oil in a large saucepan and add the onion, cooking until soft.
Add the curry paste and stir until fragrant.
Stir in the coconut cream, stock, water and potatoes.
Simmer for 30 minutes or until potato is tender and then add fish sauce, sugar and lime juice.
Check seasoning for balance adding more lime juice, sugar or fish sauce if required. Cook noodles as per packet instructions.
Finally add noodles and baby spinach to the soup and serve with a wedge of lime.