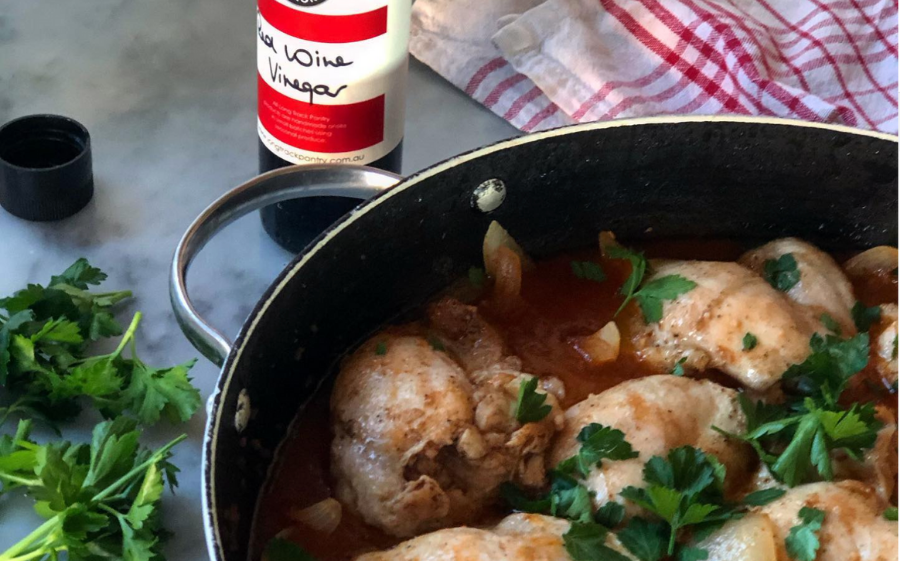 A delicious meal to enjoy, with bonus points for only requiring one pot to wash up afterwards! Just what all us Mum's need right now. Enjoy xx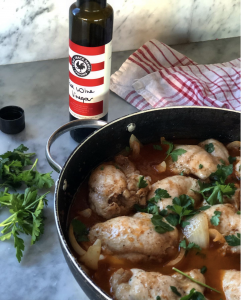 Ingredients
14 tbs Red Wine Vinegar
1/2 Cup Chicken Broth
1 tbs Honey
1 tbs Tomato Paste
2 tbs unsalted butter
8 large chicken thighs (trimmed)
4 garlic cloves, thinly sliced
3 large shallots, thinly sliced
3/4 cup dry white wine
2 tbs crème fraîche
3 tbs chopped tarragon
salt and freshly ground pepper
Method
In a medium saucepan, bring the vinegar, broth, honey and tomato paste to a boil, stirring well. Simmer until reduced to 1/2 cup, about 8 minutes.
Heat the butter in a large heavy skillet. Season with chicken thighs with salt and pepper , add half of them to the skillet, skin side down. Cook over moderate heat, until brown. Transfer to a plate. Repeat with remaining thighs.
Add garlic and shallots to the skillet and cook over low heat for 5 minutes. Add wine; boil until reduced to 1/4 cup. Add the vinegar sauce and bring to a simmer.
Return the chicken to the skillet, skin side up. Cover and simmer over low heat until cooked through, about 20 minutes. Transfer the chicken to plates.
Add the crème fraîche to the skillet and boil for 3 minutes. Add tarragon and season with salt and pepper. Pour sauce over the chicken and serve.
Download Recipe here >> Chicken in Red Wine Vinegar