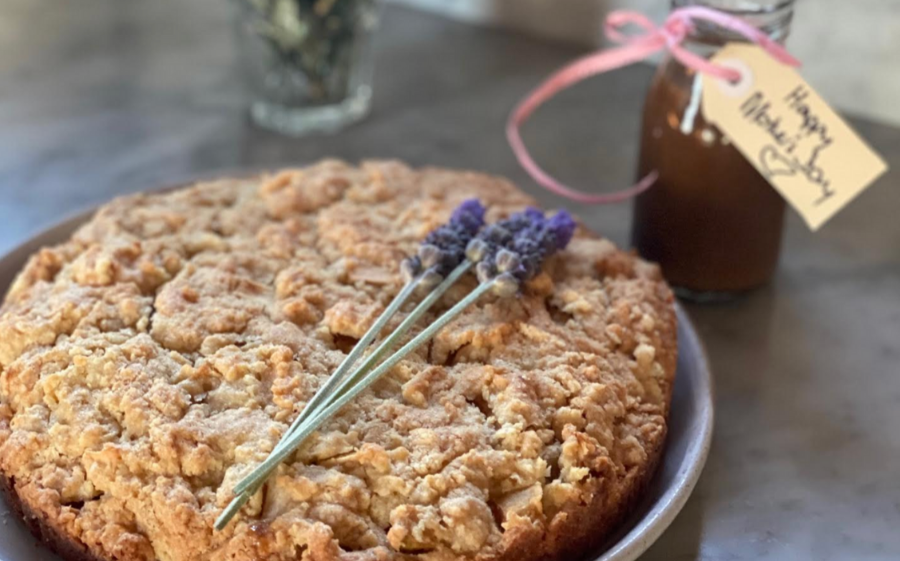 Apple cake and butterscotch a match made in heaven and…so easy!! Xxx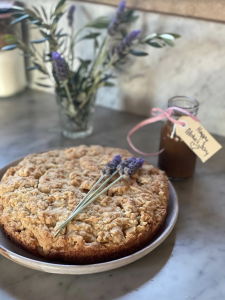 Ingredients
250g melted butter
3 green apples, peeled cored and cut into small dice
1 1/4 cups caster sugar
1/4 cup sultanas
2 1/2 cups plain flour
1 tsp baking powder
2 eggs beaten
1 tsp cinnamon
Method
Preheat oven to 170 degrees. Grease 24cm springform tin and lime with baking paper. Add all ingredients to a mixing bowl and combine well. Put thick mixture into the prepared cake tin and cook approx 50-60 minutes until middle is firm to touch.
Butterscotch Sauce
125g butter
1 1/4 cups brown sugar
300ml cream
⠀
Combine butter, sugar and cream in a saucepan. Stir over a low/medium heat until sugar has dissolved and sauce is simmering. Stir for a further 3 minutes.
.
Serve fresh cake with warm sauce!