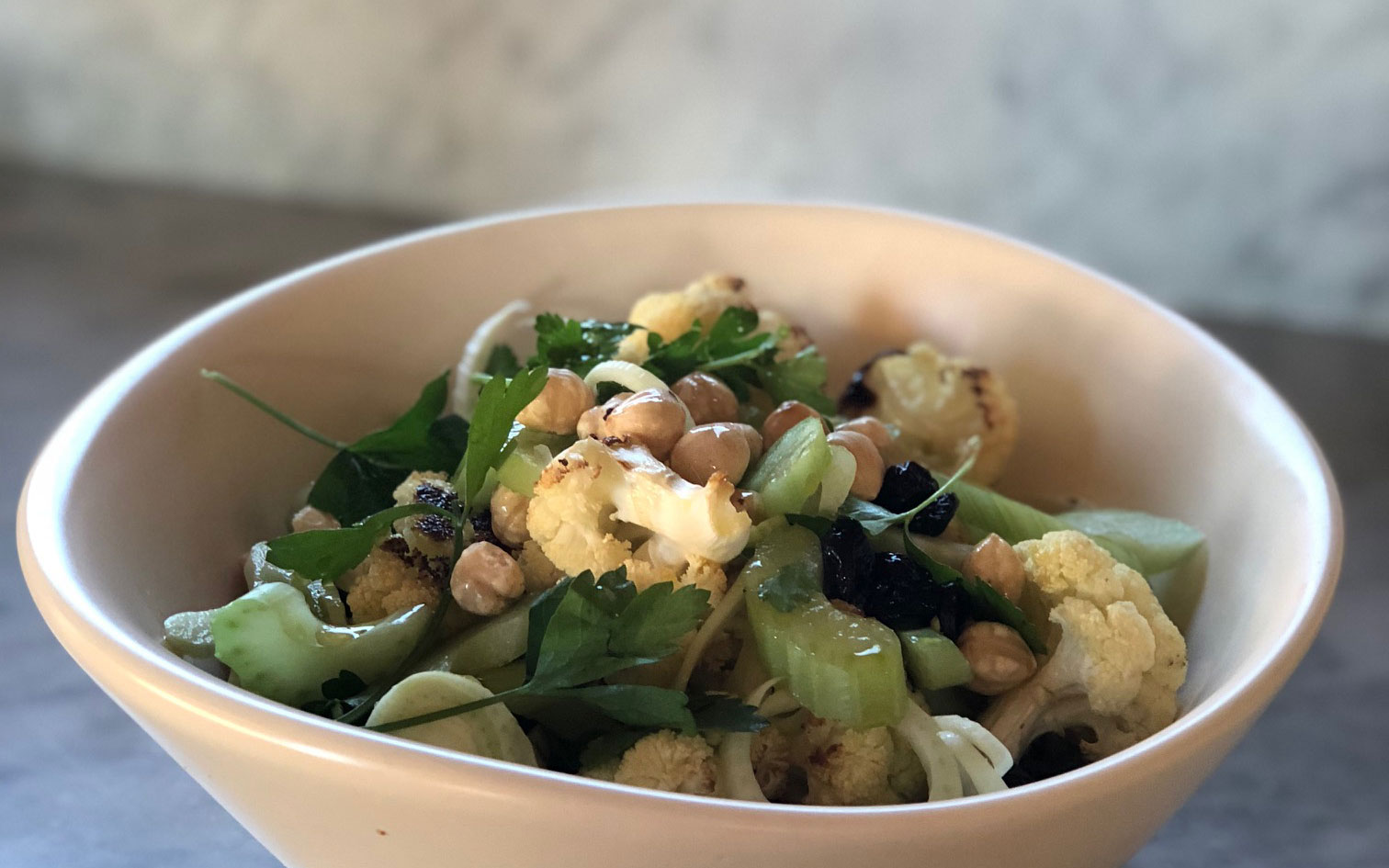 A lovely simple way to enjoy delicious seasonal winter cauliflower. This recipe is based on one by Yottam Ottelenghi.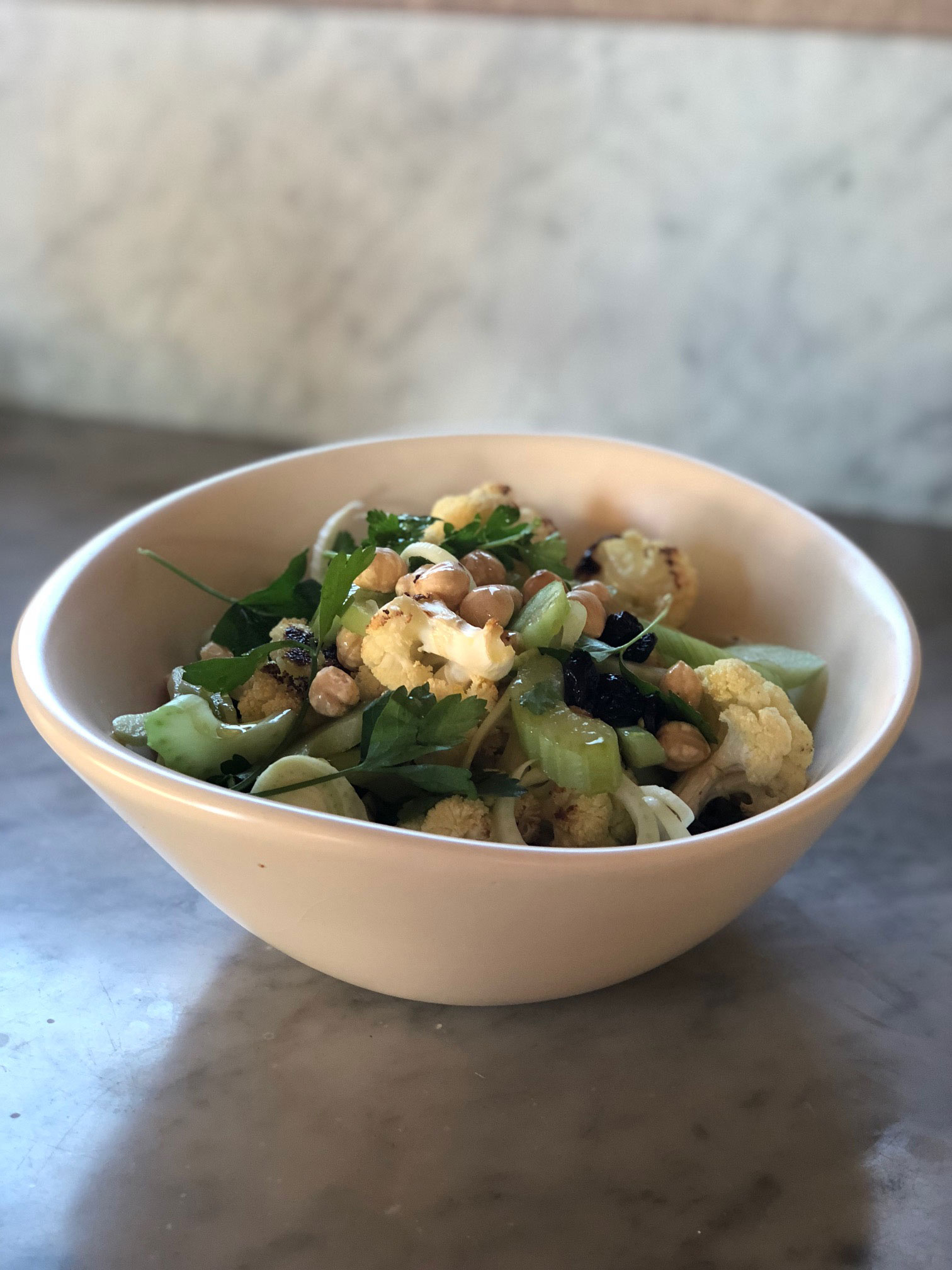 1 head cauliflower, broken into small florets
5 tablespoons olive oil
1 large celery stalk cut on an angle in thin slices
1 bulb baby fennel, outer layer removed, thinly sliced
5 tablespoons hazelnuts, lightly roasted
1/3 cup flat leaf parsely
1/3 cup dried cherries or cranberries
1/4 tsp cinnamon
1/4 tsp allspice
1 tblespoon sherry vinegar
1 teaspoon maple syrup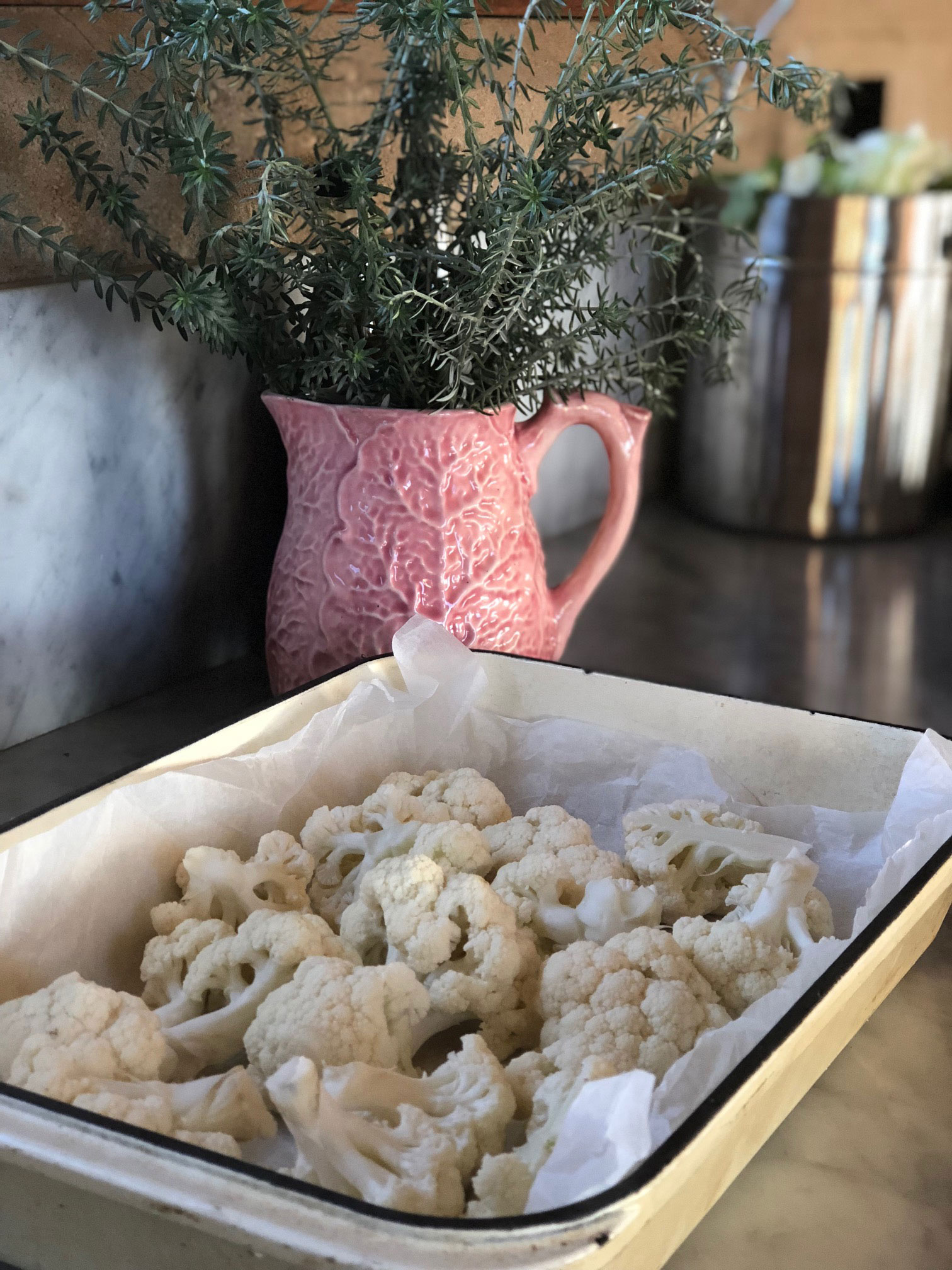 Preheat oven to 180 degrees.
Mix cauliflower with 2 tablespoons of olive oil, salt and pepper.
Spread out in a roasting pan and roast for approx 30 minutes or until the cauliflower is crisp and parts of it have turned golden brown.  Transfer to a large mixing bowl and set aside to cool.
Coarsley chop the nuts and add to the cauliflower with remaining oil and the rest of the ingredients.  Mix well, taste and season with salt and pepper.
Serve at room temperature.