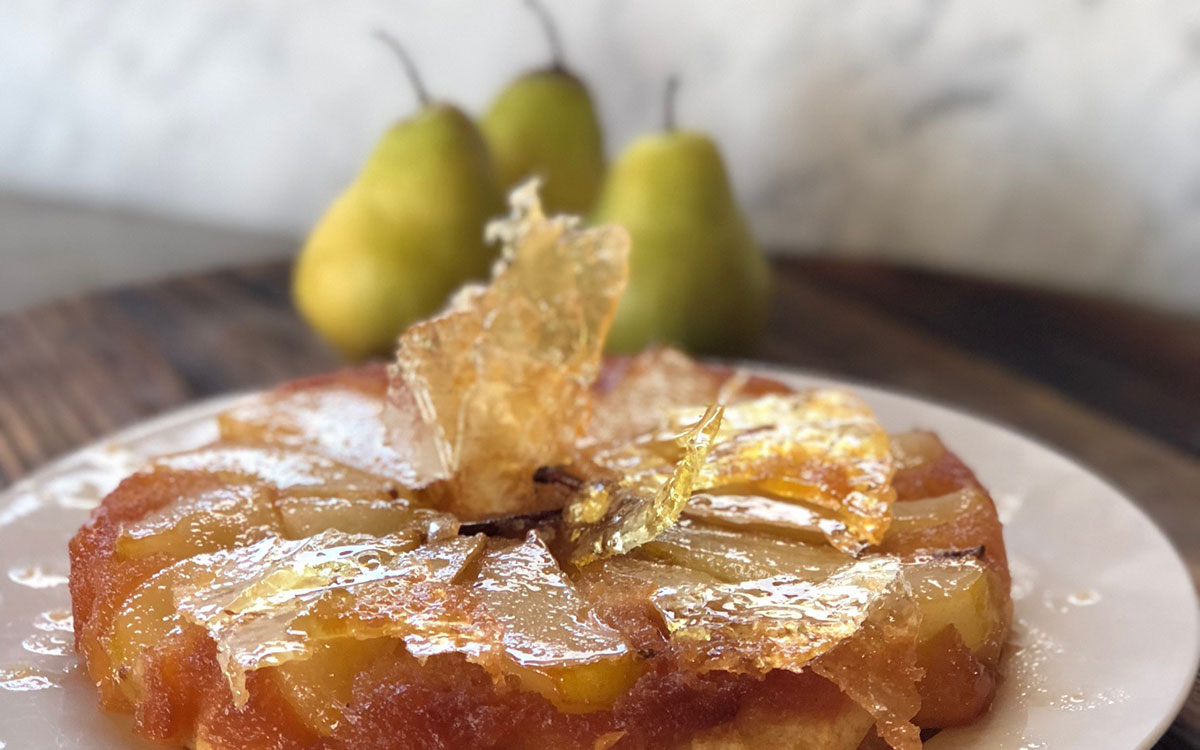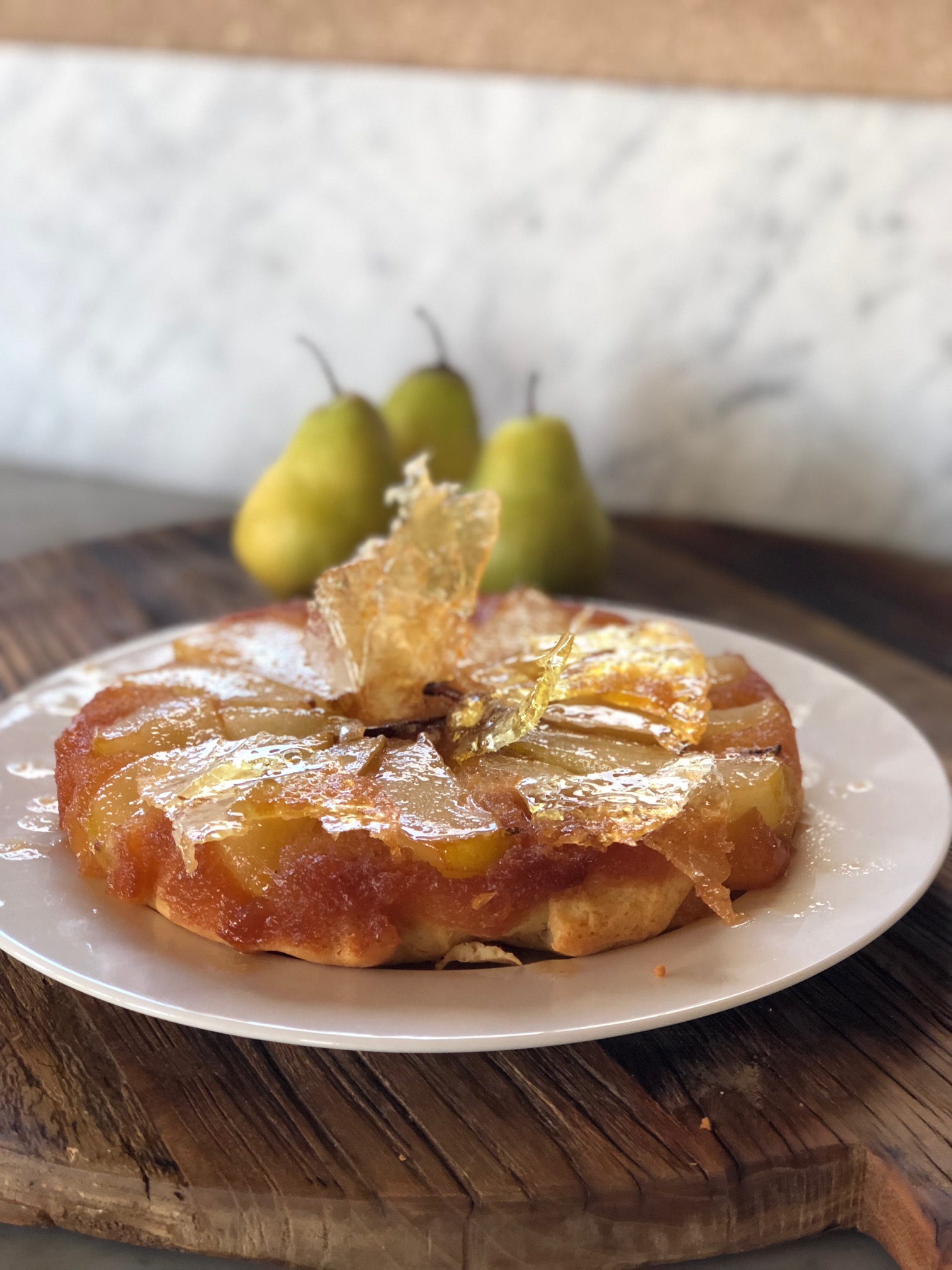 Caramel Pear Cake
(recipe credit to Caroline Vedik from @goodfood)
1 cup sugar
1/3 cup water
3 firm pears
2 large eggs
1/3 cup raw sugar
tsp vanilla essence
zest one orange and one lemon
100 g melted butter
1 cup self raising flour
Method
Preheat oven to 170 degrees.  Line a 20ck springform tin with baking paper.
Put white sugar and water in small saucepan and warm gently until the suar dissolves.  Increase the heat and cook until the liquid is a light caramel colour.  Pour into the tin and swirl around to cover the base.
Peal, core and quarter pears and arrange on the top of the caramel with points facing towards the centre.
Beat eggs with raw sugar, vanilla, orange and lemon zest.  Add melted butter. Mix in flour. Place spoonfuls of batter over the top of the pears and gently spread.
Bake in the oven 30-40 mins or until the cahe is set in the centre.  Remove from the oven and turn onto a plate almost immediately.