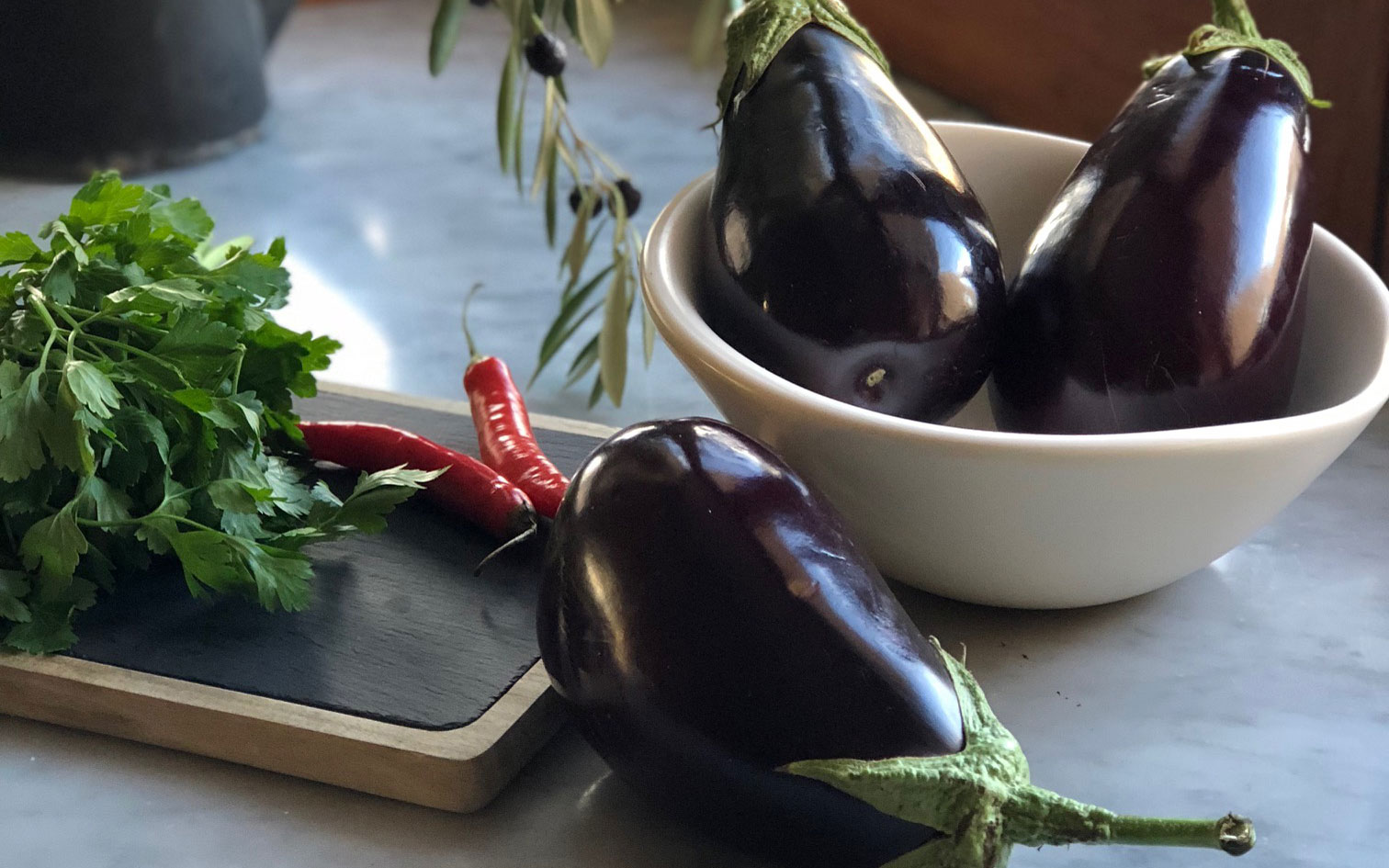 My sources in the markets (thank you Gino, our local fruiterer) tell me that eggplants are amazing at the moment!!  Here is a recipe for a most delicious Spicy Eggplant Jam that we make often at the Long Track.  There is usually a very simple dish found on our menu with Spicy Eggplant Jam, Marinated Goats Cheese, Slow Roasted Tomatoes and sourdough.  The eggplant  jam will keep for at least two weeks in the fridge and can be used on sandwiches, cheese plastes, antipasto dishes and would be delicious through pasta!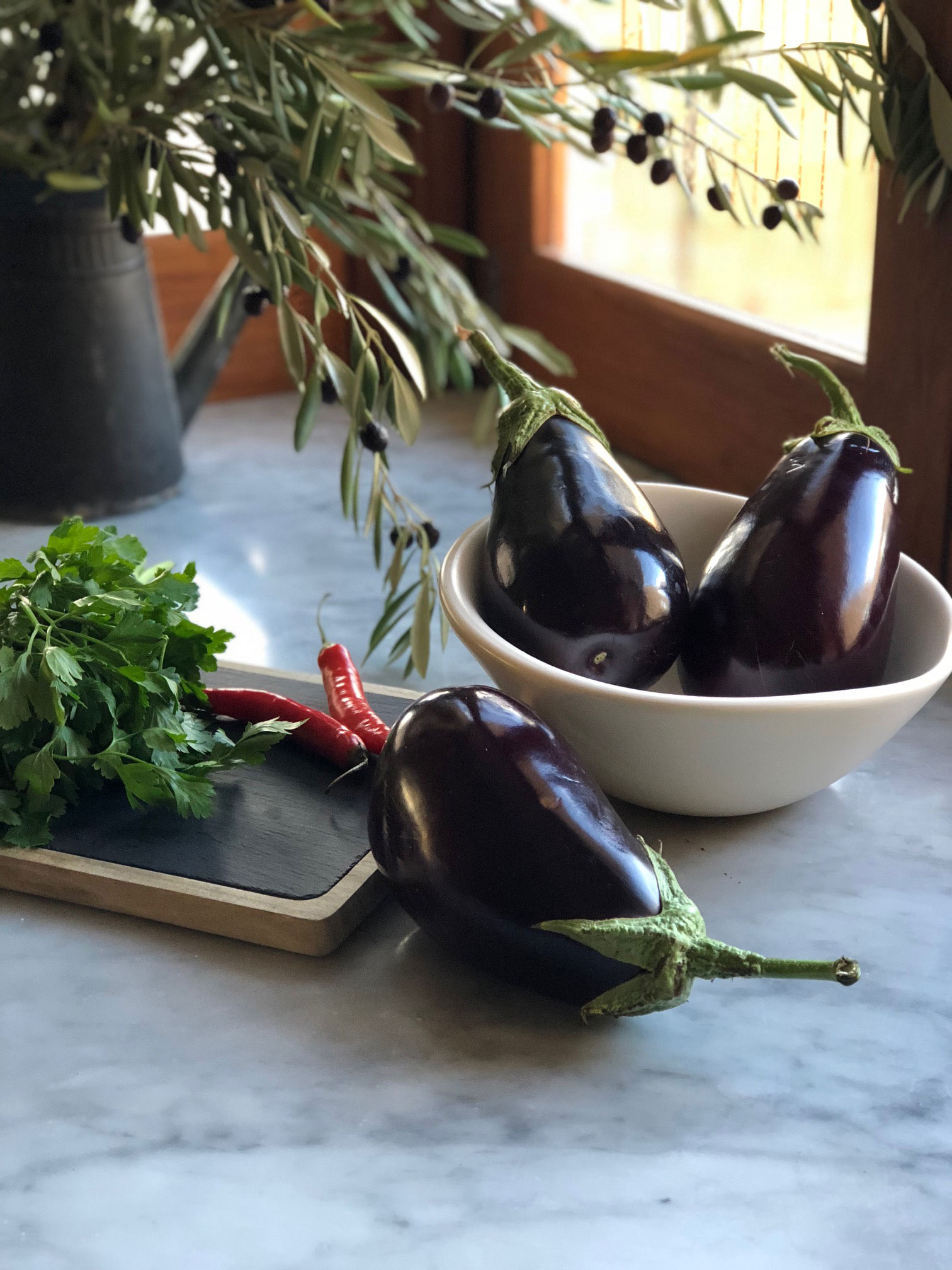 Spicy Eggplant Jam Recipe 
2 x Large eggplant
1 chilli finely chopped
3 cloves garlic crushed
3/4 tsp cumin
3/4  tsp paprika
1/2 x tsp salt
Squeeze of  lemon juice
½ bunch parsley finely chopped.
Slice eggplant quite thickly  e.g. 1-2cm, brush both sides with olive oil and place on lined baking tray.
Cook for 30 mins at approx. 190 degrees or until golden brown.
Remove eggplant from baking trays and place in heavy bottomed pan.
Add crushed garlic, cumin, salt, chilli, paprika and 3 tbsp olive oil and cook gently over low heat, stirring often, for approx. 20-30 mins.  (garlic and spices need cooking).  The egpplant will break up during this cooking period and form a thick chunky consistency.
Remove from the heat and add parsley and lemon juice and further seasoning if required.