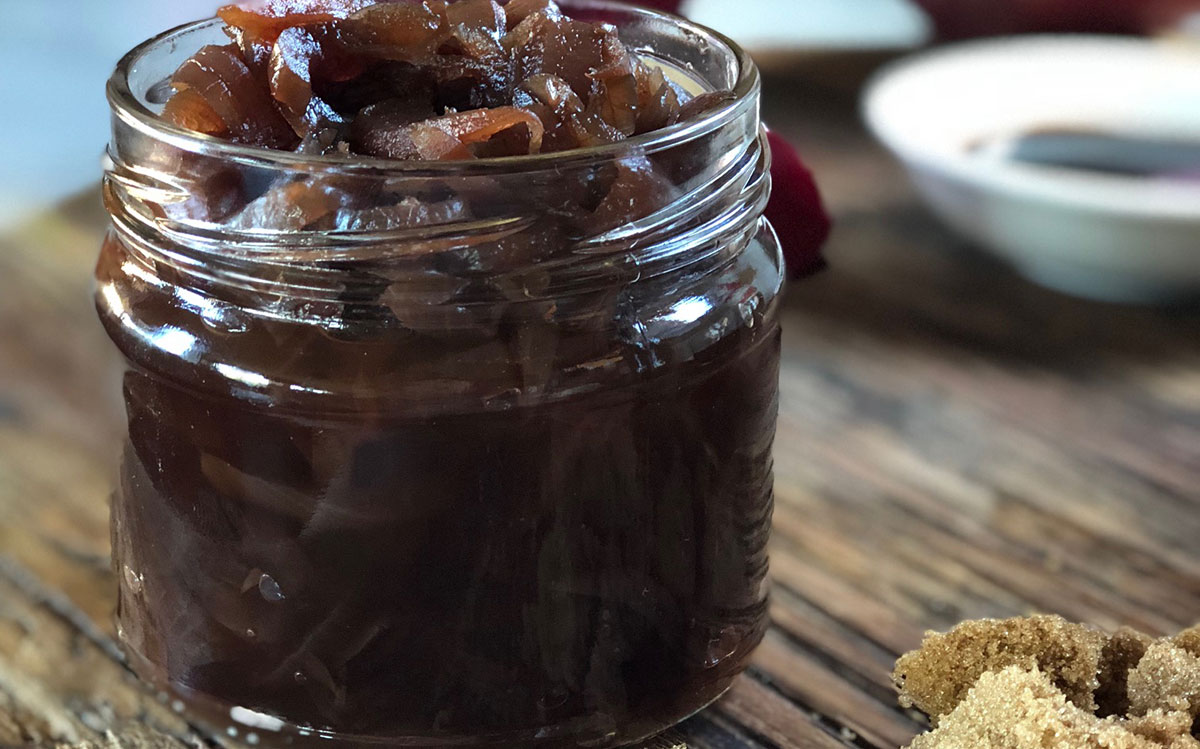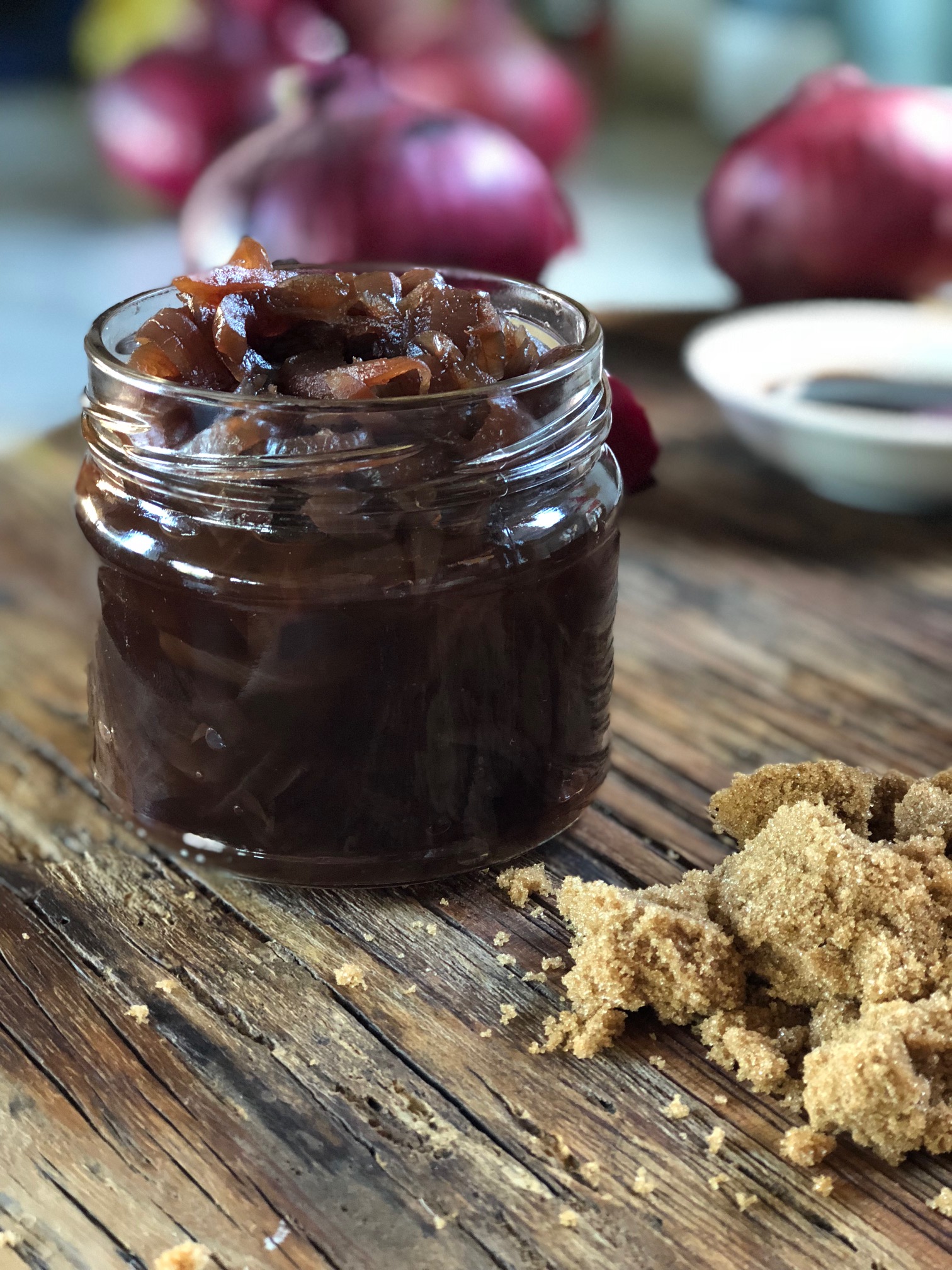 This is the first in a new series of blog posts created for our followers in response to questions most asked in the store by customers. We would love to hear from you if you have any questions or ideas for future blog posts and we are looking forward to sharing our knowledge and recipes with you.
Our Red Onion Relish is one of those rare products with flavour complexity but very simple ingredients.  The orginal recipe was given to me by our very first employee who learned to make it when she worked in a restaurant in Ireland on her gap year!
The key to a great Red Onion Relish is the reduction of the wine and vinegars prior to adding the sugars.  The quantity below makes three jars and it can very easily be doubled.  Into a jar, with a ribbon round the top and there you have a delicious handmade gift!  Hopefully your friends and family will love it
Red Onion Relish
1.25kg sliced red onions
1/2 cup red wine
1/2 cup red wine vinegar
1/4 cup balsamic vinegar
1/2 cup brown sugar
1/2 cup white sugar
Add wine and vinegars to the onion in a heavy based pot and boil vigourously to reduce the liquid by half.  Add the sugars and simmer for approximately 30-60 minutes or until glossy and sticky.  Store in sterilised jars.  makes approximately 3 jars.