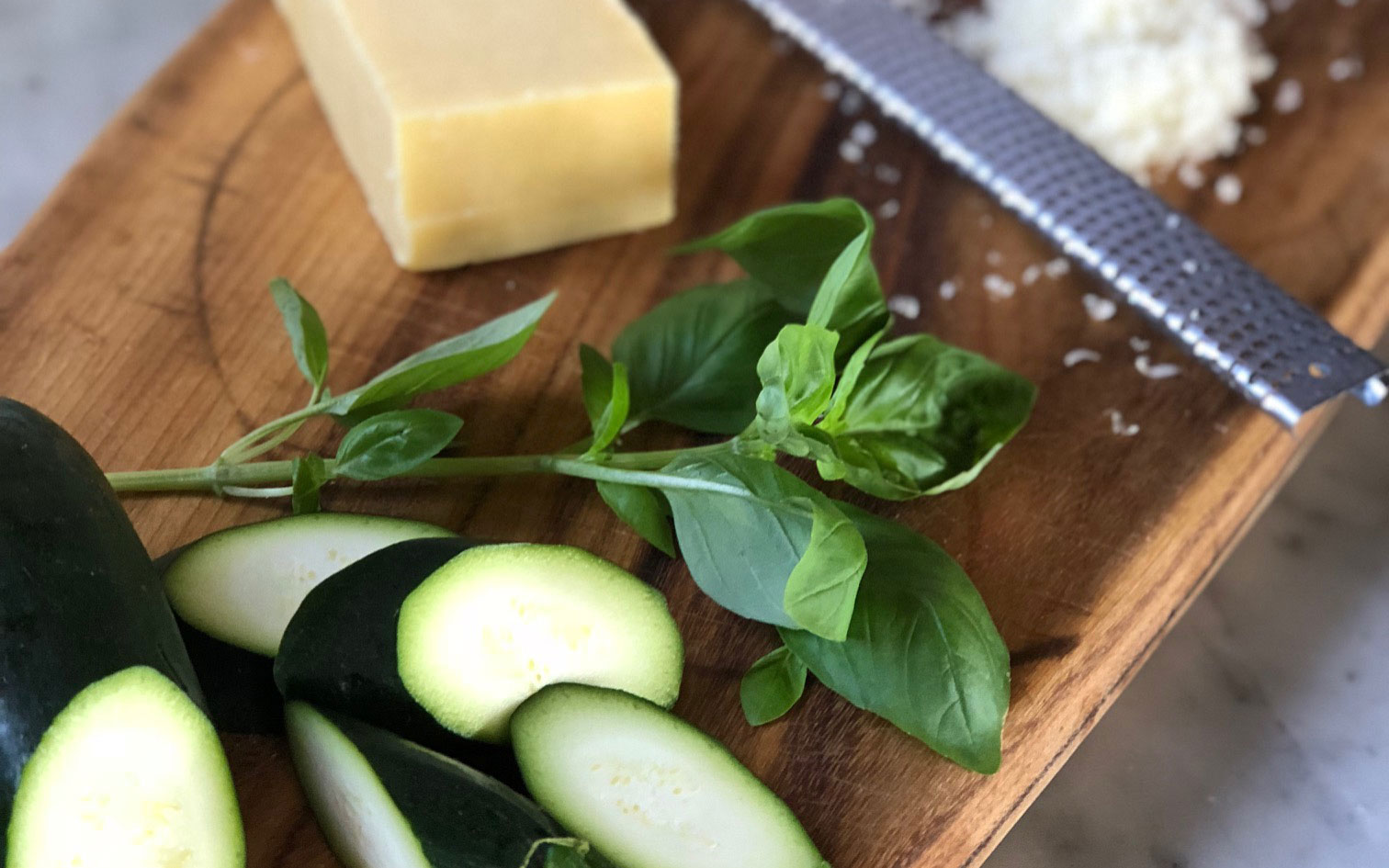 Good food comes from great ingredients!
Zucchinis are abundant, cheap and so so good at the moment (even better if you are growing your own).  Hope you enjoy this very easy, delicious and healthy Zucchini & Parmesan Soup, which also happily freezes.
Zucchini & Parmesan Soup
1 kg  Zucchini chopped into slices
Knob butter and splash of olive oil
1 large onion chopped
 2 chopped garlic cloves
750ml  chicken stock or more
100ml single cream
 ½ x bunches Basil leaves
½  Italian parsley chopped
50 g Parmesan grated
Sea salt and freshly ground black pepper
Heat oil and butter in heavy pan
Cook onion, garlic, basil, salt and zucchini slowly 10 – 20 mins until Zucchinis soft
Add pepper and stock, simmer uncovered about 20 mins
Remove from heat and puree with bamix. ( I love to leave chunks of zucchini in my soup but you can blend it as smoothly as you like).
Return to heat and add cream, parsley and parmesan
Sprinkle with cheese and pepper to serve
Serve with sourdough