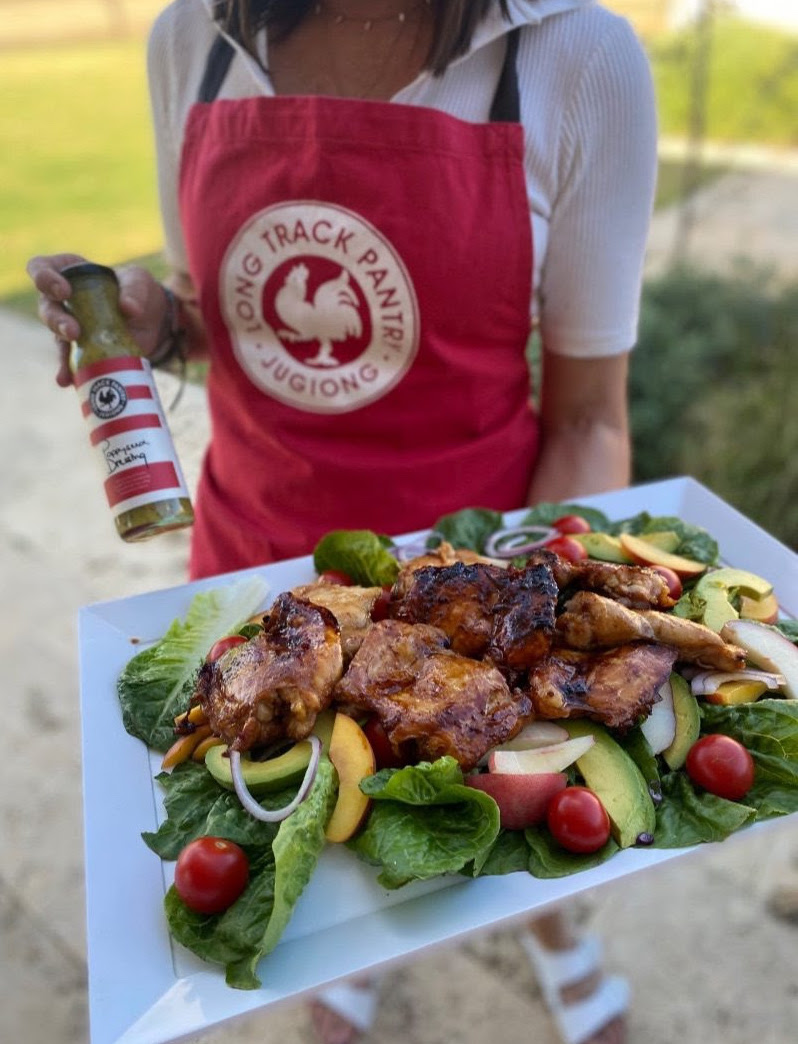 Our brand new salad dressing is available to order online and we are celebrating by sharing a super yummy Marinated Chicken, Avocado & Peach Salad Recipe. We have created this recipe to showcase our Poppyseed Dressing but there are so many other ways to use it which we will also share!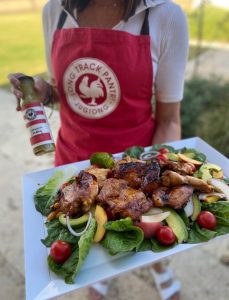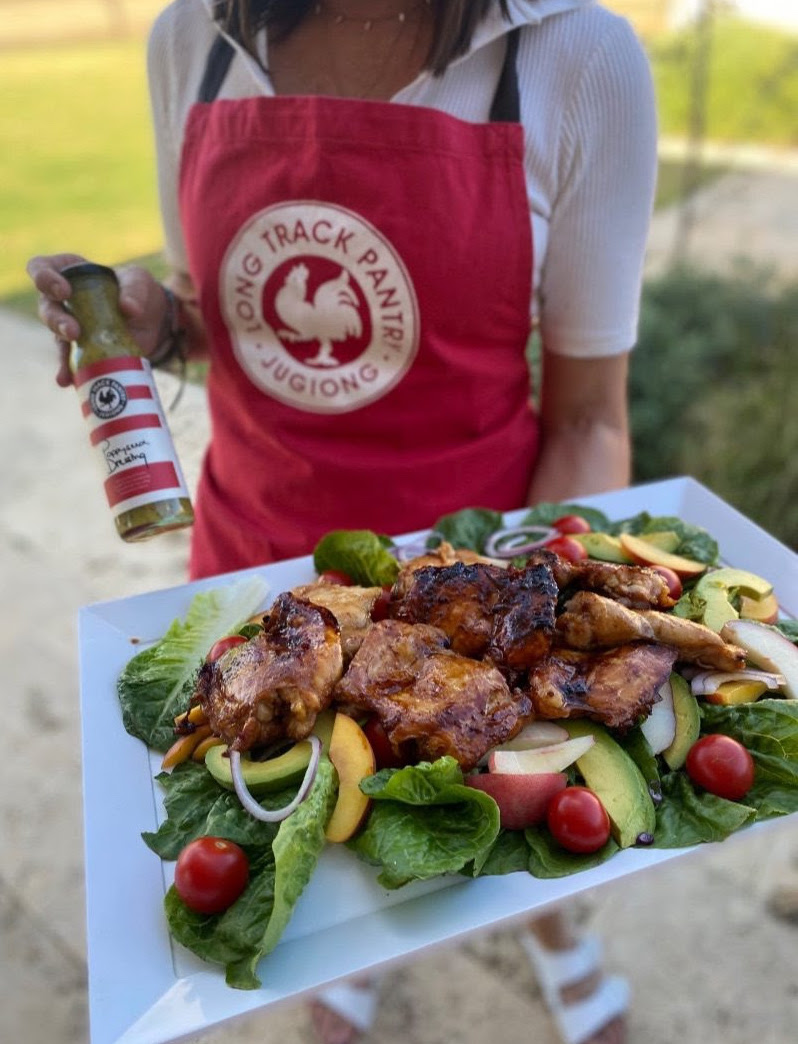 Serves 4 – 6
Salad Ingredients
8 x boneless chicken thighs
1 x large baby Cos lettuce
1 x punnet cherry tomato (200g)
½ red onion, thinly sliced
2 x avocados sliced
2 x yellow peaches sliced or mangoes sliced (optional if not in season)
Chicken Marinade
2 tbsp olive oil
1 tbsp sesame oil
4 x tbsp soy sauce
2 x tbsp lime juice
5 x tbsp honey
6 x cloves garlic
2 x tsp salt
Method
In a medium bowl, combine all the ingredients for the chicken marinade.Toss in the chicken thighs and marinate for at least one hour.
In a heavy based pan, cook the chicken on medium-high heat until there is a nice sear on the surface of the chicken and the inside is no longer pink. Roughly four minutes on each side – set chicken aside.
Place lettuce leaves, tomatoes, onion, avocados and peach or mango on a salad tray or bowl.
Place the golden chicken thighs on top of the salad and dress with Long Track Poppyseed Seed (or similar).
To Download Recipe Card please click here >> Marinated Chicken, Avocado & Peach Salad