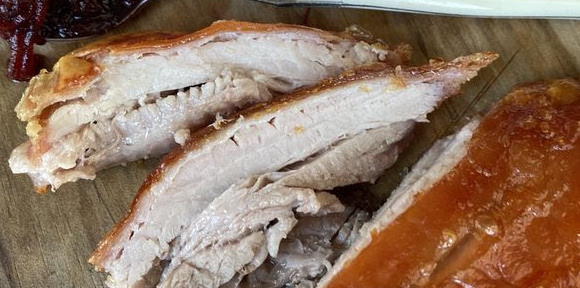 The vibrant and earthy flavour of our Beetroot Relish works so well with a crispy pork belly. Yum! Take a look at the recipe below.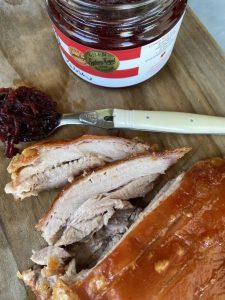 Ingredients
1kg pork belly, rind on

3 tsp sea salt flakes

3 tbsp peanut oil

Long Track Beetroot Relish

 

(or similar)
Method
Pat pork rind dry with absorbent towels and place

 

in the fridge, uncovered, for 4 hours or overnight,

 

if time permits.

Remove pork from fridge and stand to bring to

 

room temperature.

Score at the skin diagonally 1cm intervals (this is often already done on store bought pork belly)

Preheat oven to 240°C/220°C fan-forced.

Pat dry any excess moisture from the rind. Rub

 

salt flakes into rind and drizzle with oil.

Place pork, rind-side up, in a roasting pan. Bake

 

for 45 minutes.

Reduce temperature to 220°C/200°C fan-forced, then bake for a further 45 minutes or until skin is golden and crispy. Sometimes extra cooking time is required to achieve crispy skin.

Set aside for 15 minutes to rest and then slice

 

and serve.
Serve slices of crispy pork belly with Long Track Beetroot Relish and Edamame Crunch Salad.
To Download Recipe Card please click here >> Crispy Pork Belly with Beetroot Relish