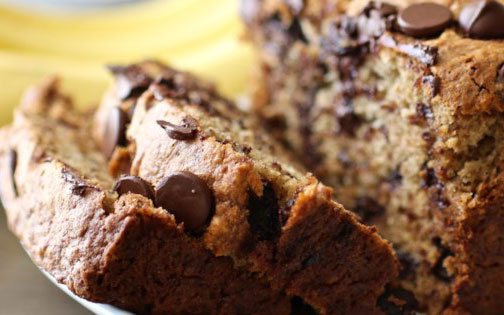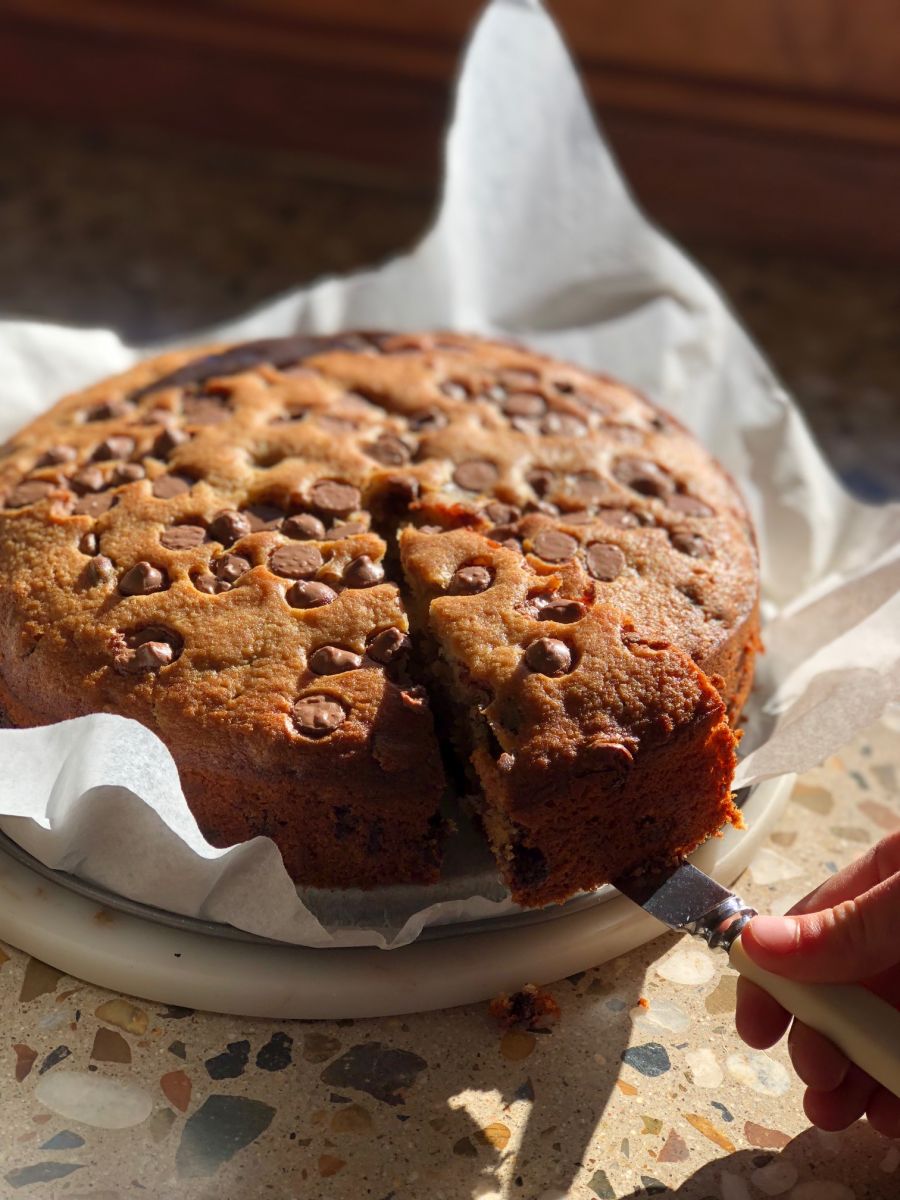 This is our 'hands down' number one family favourite cake (or bread).  My little people cannot wait the hour plus for the banana bread to cook in the loaf tin so we often cook it in a cake tin which is quite a bit faster (you will find directions for both in the method)!. The original recipe did not have the milk chocolate – they are a family favourite too.  This is a really lovely and very forgiving recipe which you can happily play around with.  Hope you love it as much as we do.
INGREDIENTS
250 grams plain flour
2 teaspoons baking powder
125 grams butter (softened)
250 grams caster sugar
4 bananas (ripe and mashed)
2 eggs (lightly beaten)
1 teaspoon vanilla extract
175 grams dark chocolate chopped (or chips)
100g milk chocolate chopped (or chips)
METHOD
Preheat the oven to 180°C (350°F/Gas 4).
Sift the flour and baking powder into a large bowl.
Mix the butter, sugar, banana, eggs, vanilla extract and chocolate chips in a separate bowl.
Add to the dry ingredients and stir to combine, being careful not to over mix.
Pour the batter into a non-stick, or lightly greased and floured, 19 x 11 cm loaf tin and bake for 1 hour 15 minutes, or alternatively pur batter into 23cm cake tin and cook for approx 50 minutes or until the bread is cooked when tested with a skewer.
Leave to cool in the tin for 5 minutes before turning out onto a wire rack to cool. Serve in thick slices with butter. Makes 8 to 10 slices.