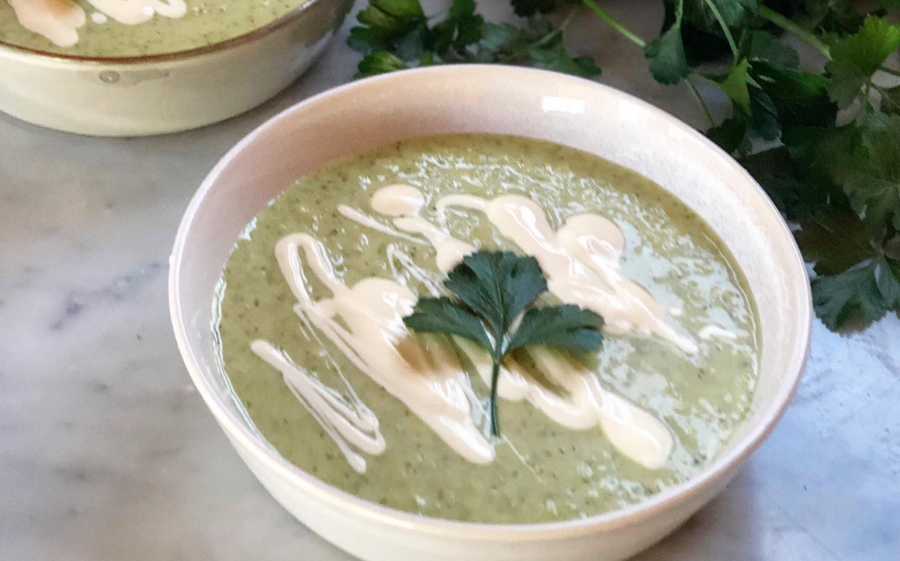 Potato, Pea & Broccoli Soup
Easy, healthy midweek recipe!
Ticks the boxes for our vegetarian & vegan (minus the cream) friends too!
Ingredients
olive oil
2 brown onions finely chopped
4 cloves crushed garlic
3 broccoli heads, cut into florets, stems chopped
2 red Royale potatoes peeled & chopped
2L chicken or vegetable stock
2 cups frozen peas
1 cup of cream.
Method
Heat the oil in a large pot over medium heat. Add the onion and cook, stirring until the onion is softened.
Add the garlic and cook for 1 minute.
Add the broccoli stems, potato and stock, then bring to the boil.
Simmer for 20 mins or until potato is tender.
Add the broccoli florets and peas and cook for a minute or two only, to retain fresh flavours and colours of the peas and broccoli.
Blend, add cream and season to taste.