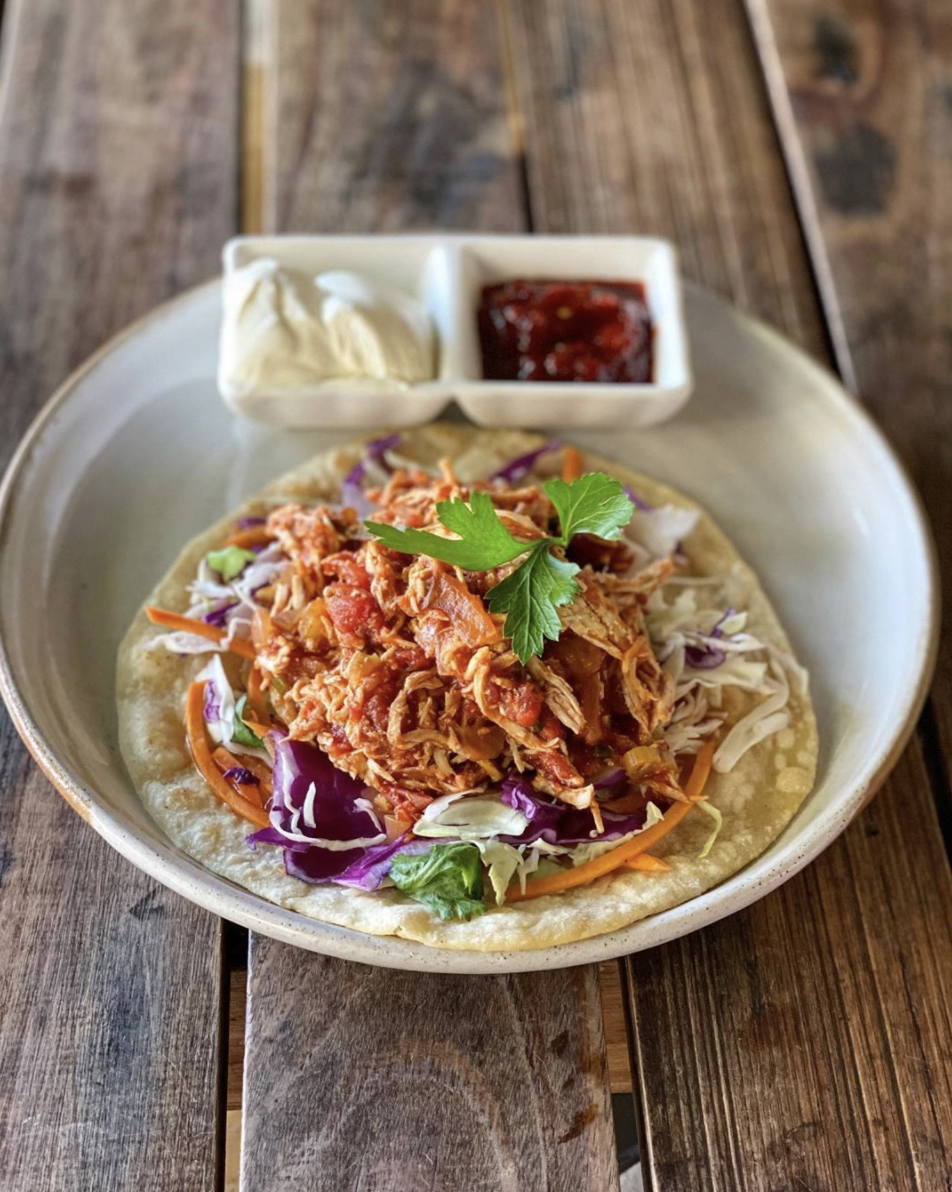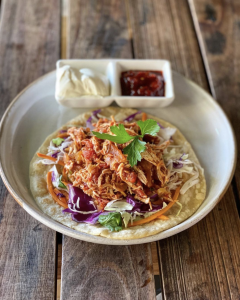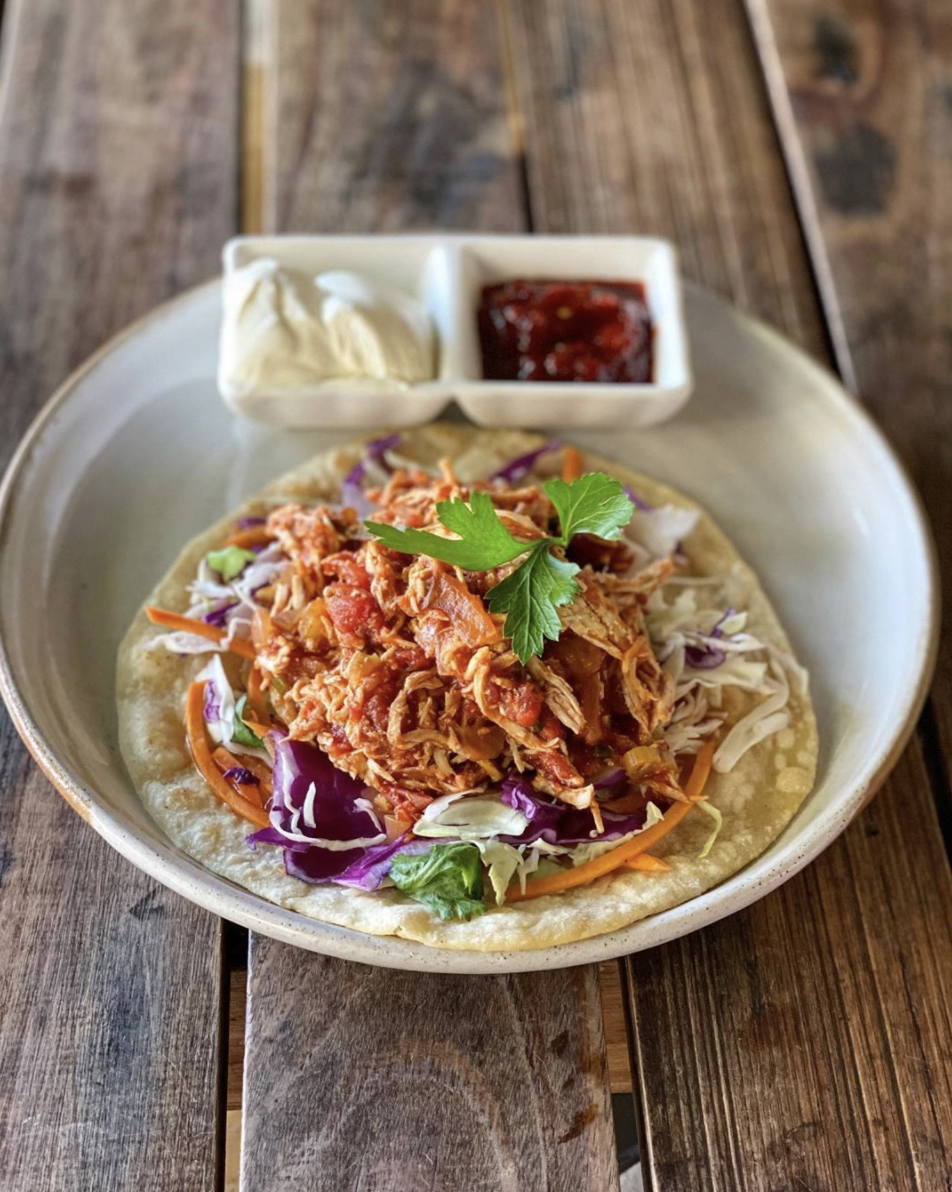 Ingredients
4 chicken breasts poached and shredded
1/2 red onion, chopped
1 clove garlic
1/2 tsp fennel seeds
1/2 tsp cumin
1/2 tsp coriander
1/2 tsp paprika
1 tbsp brown sugar
1/2 tbsp tomato paste
1 tsp red wine vinegar
1/2 cup chicken stock
1 x 400g tin crushed tomatoes
3 spring onions
1 tbsp honey
1 pinch salt flakes
1 tbsp Spicy BBQ Sauce
1/2 bunch coriander
Method
Sauté onions and garlic in 1 tbsp olive oil and then add spices, sugar, vinegar, tomato paste and stock.
Add the tomatoes and cook until mixture has thickened – about 20mins.
Stir in spring onions, barbecue sauce, honey, salt and chicken.
To serve
Place two tablespoons of chicken mixture on tortilla, top with squeeze of lime, fresh coriander, Red Pepper & Chilli Jam and sour cream.
Optional: Simple cabbage slaw
Download Recipe here >> Spiced Chicken Tortilla with Red Pepper & Chilli Jam