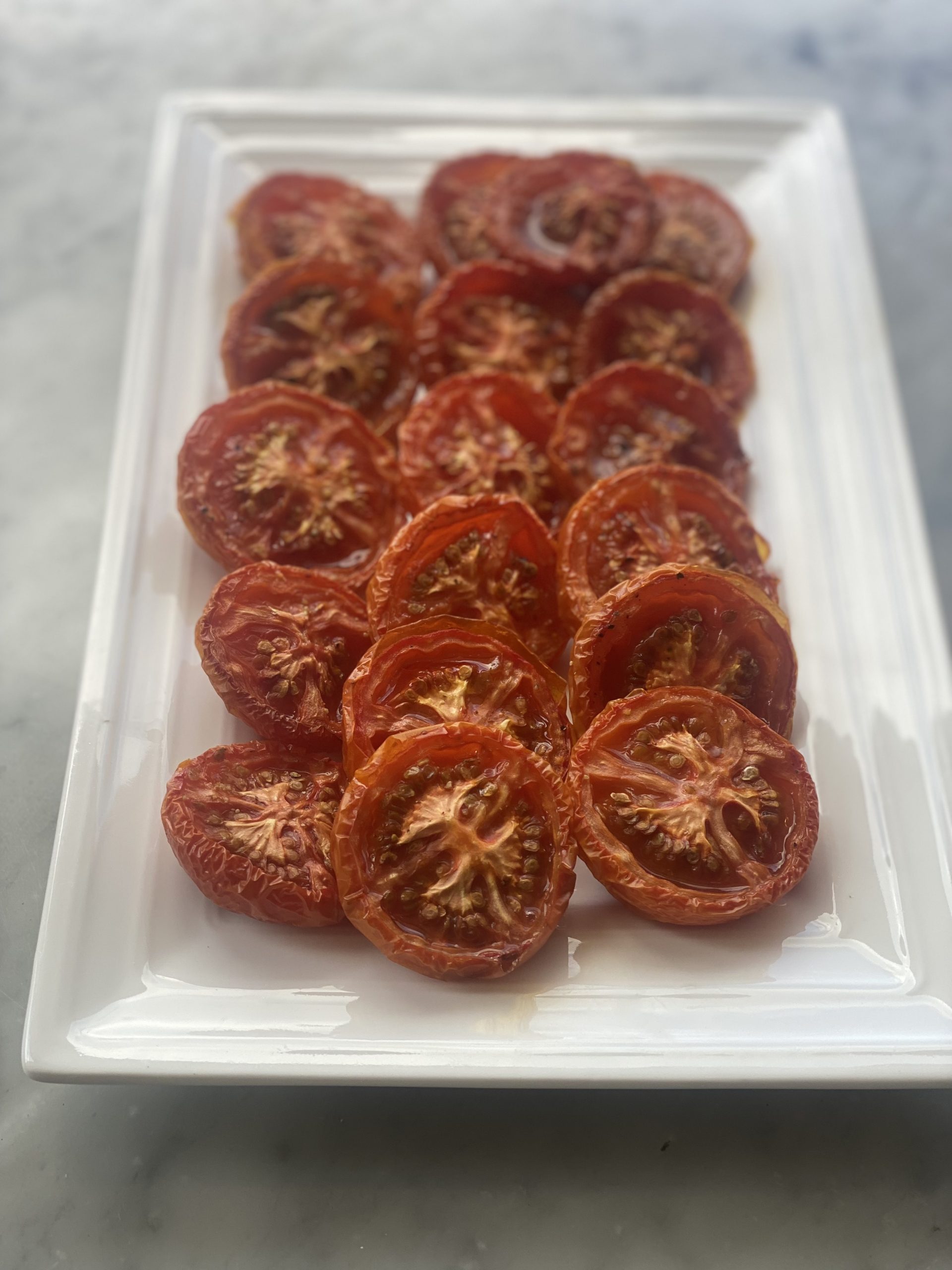 A versatile recipe to create flavourful tomatoes to use in salads, pasta dishes and as  delicious side dish with meat.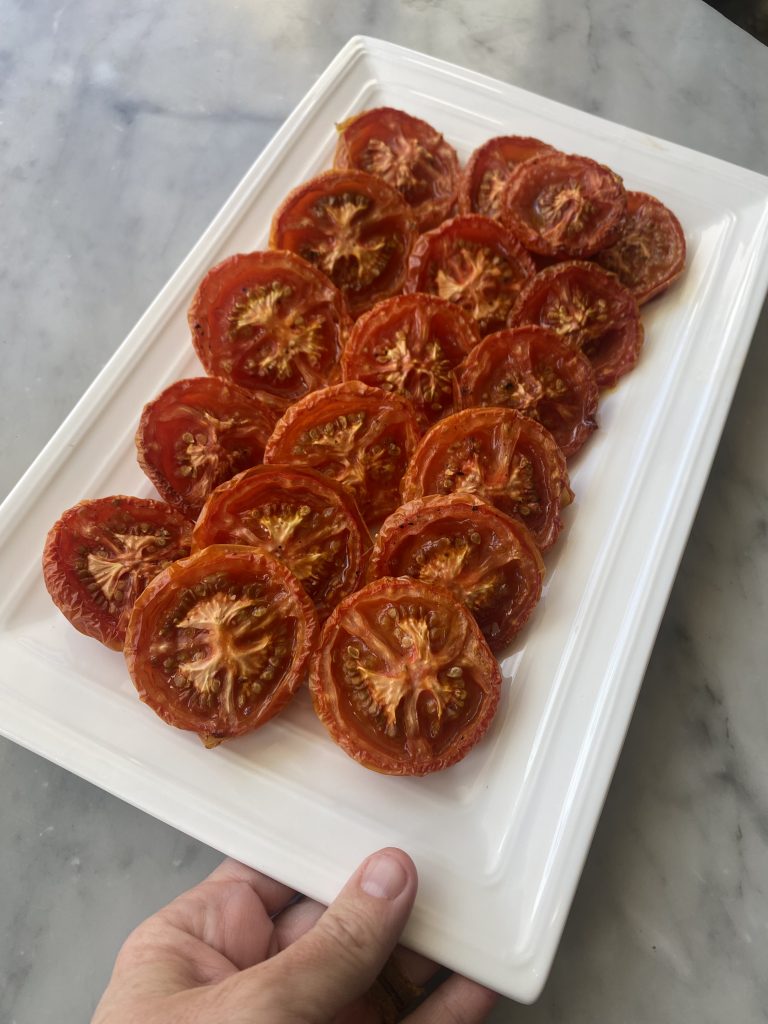 Ingredients
Roma Tomatoes (small egg shaped tomatoes are best for this recipe)
Sea Salt flakes
Caster sugar
Olive oil
Cut tomatoes in half lengthways and place side by side on a lined oven tray. Sprinkle tomatoes generously with sea salt and sugar.  Drizzle with olive oil.
Place in an oven at 120 degrees and leave for 3-4 hours or until the tomatoes begin to dry out but are still soft.  This will depend on the moisture content of the tomatoes.
These tomatoes are best served at room temperature, and will keep for a week in the fridge.