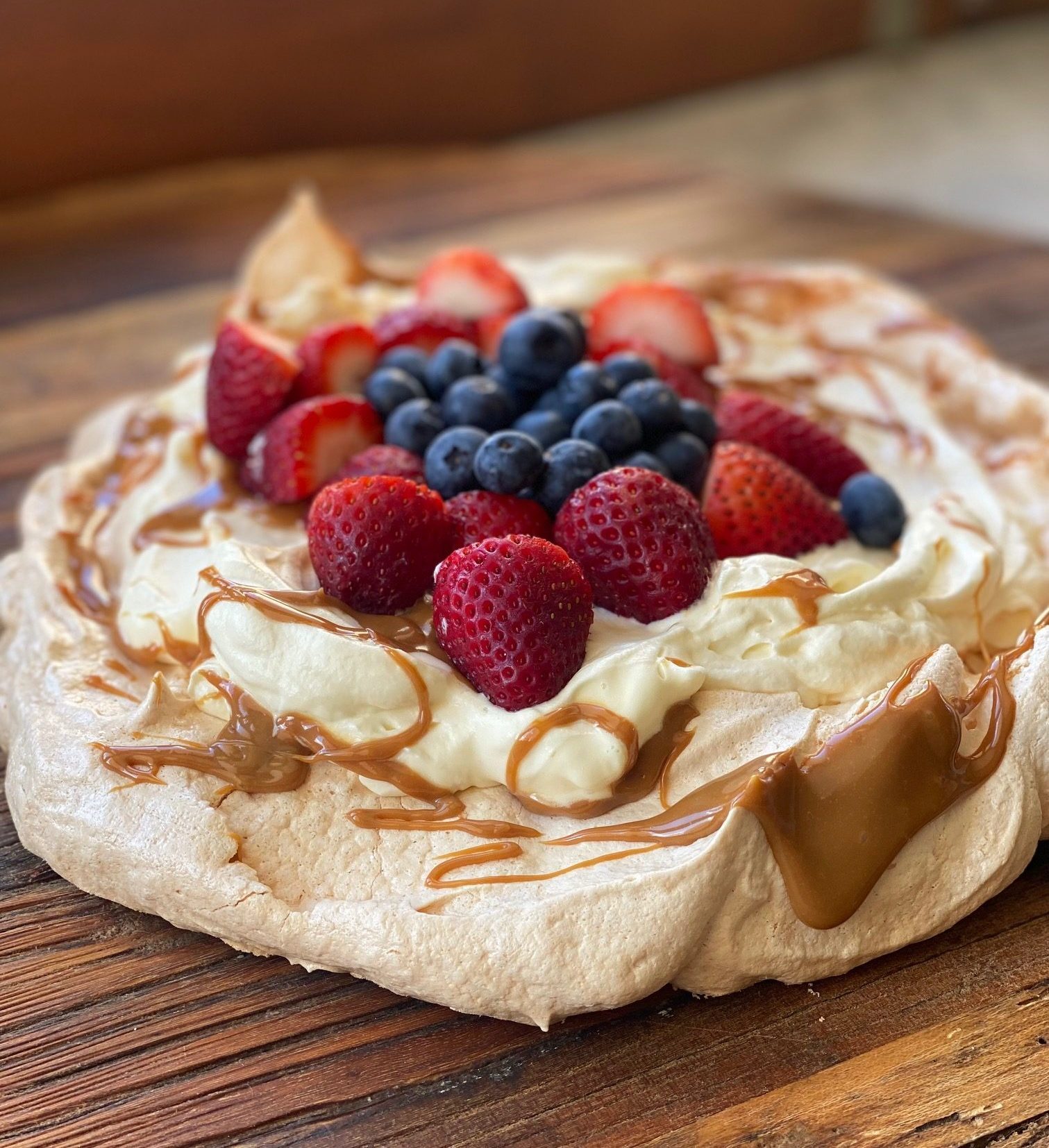 Salted Caramel & Berry Pavlova
(Serves 10)
Sometimes for entertaining we divide the meringue to make two smaller, more manageable pavlovas.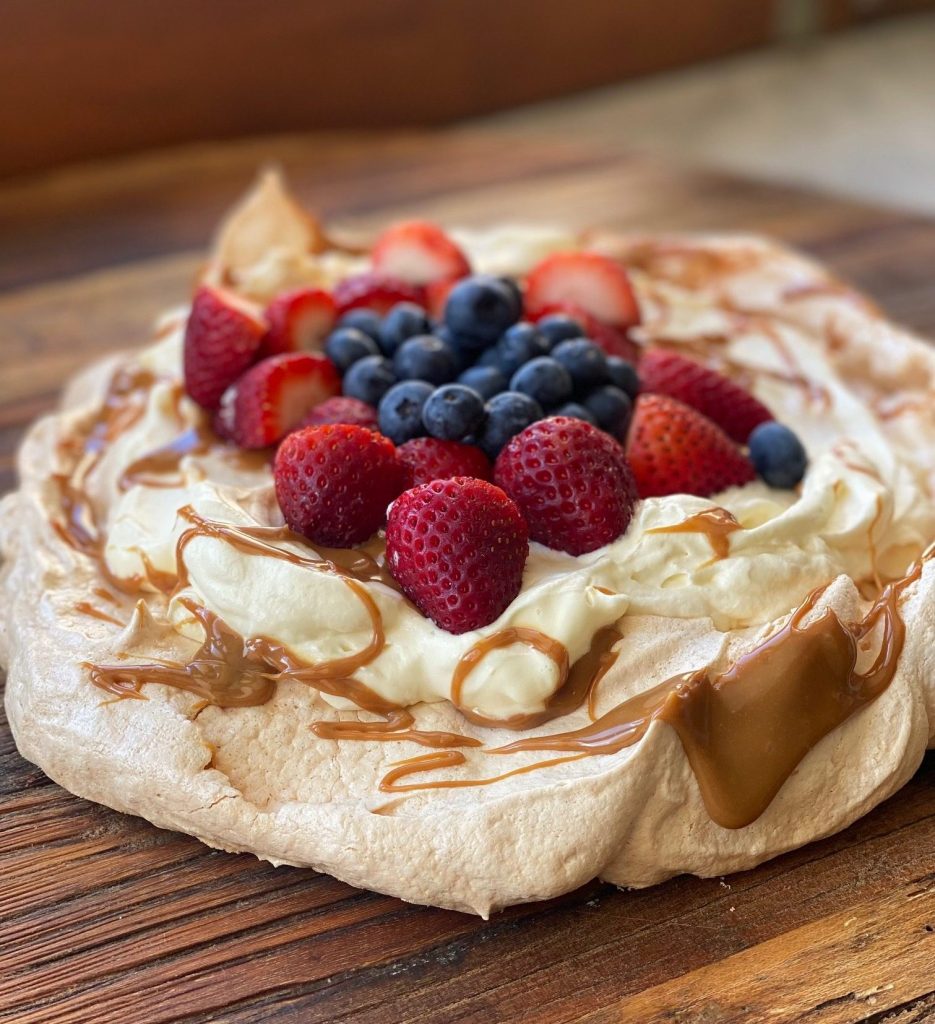 Meringue Shell
Ingredients
6 egg whites
325g caster sugar
1 tsp vanilla essence
1 ½ tsp white vinegar
1 ½ tsp cornflour
Generous pinch of cream of tartar
Preheat the oven to 180 degrees C. Line a large baking tray with baking paper. Whip the egg whites with electric beaters, gradually adding the sugar as you beat. Beat until the mixture is white and thick and glossy and forms into soft peaks. Fold in the vanilla and vinegar. Mix the cornflour and cream of tartar together and fold into egg whites.
Spoon the meringue mixture onto the baking tray in circle shape – approx. 30cm diameter, pushing the meringue out to the edges a bit to form a shell. Place in the oven and cook for 5 minutes, then reduce the oven heat to 130 degrees C and cook 1 ¼ hrs. Reduce heat further if the pavlova is browning. Turn off the oven and allow to cool in the oven for at least 15 minutes or until the oven is cool.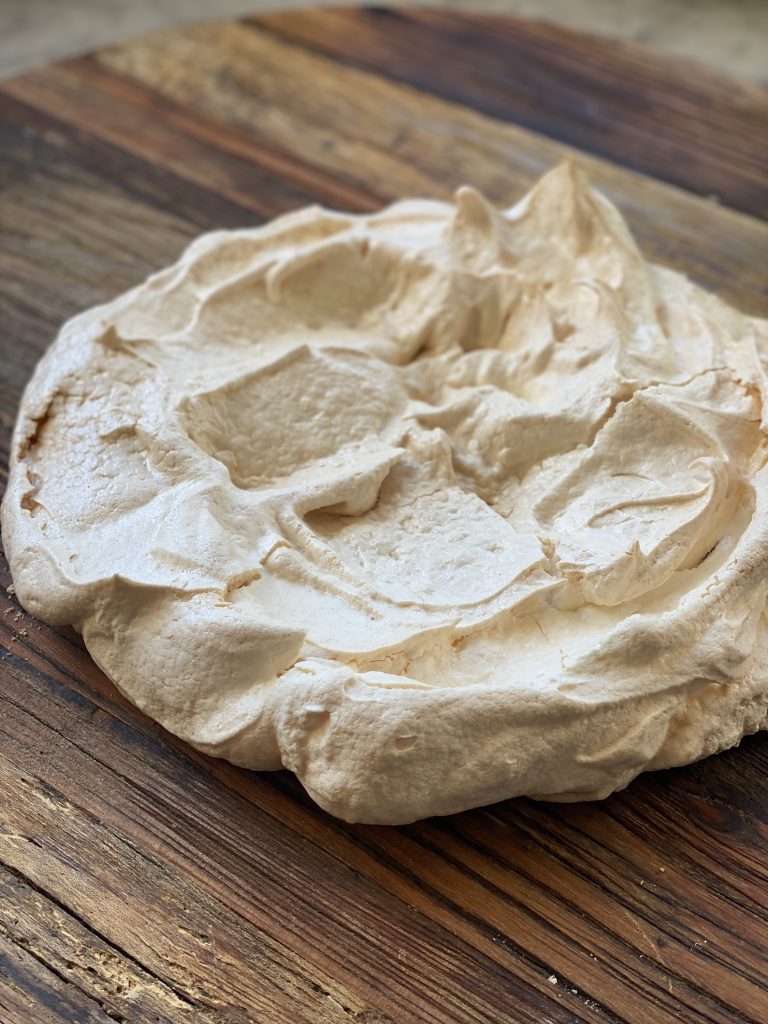 Salted Caramel Pavlova
600ml cream whipped
½ 300ml jar of Long Track Salted Caramel (or similar)
Berries
Toasted hazelnuts (optional)
Fill the meringue shell with whipped cream. Gently warm the salted caramel over low heat and drizzle over the filled meringue shell. Top with berries and/or toasted hazelnuts and serve.
Download Recipe Here >> Salted Caramel Pavlova