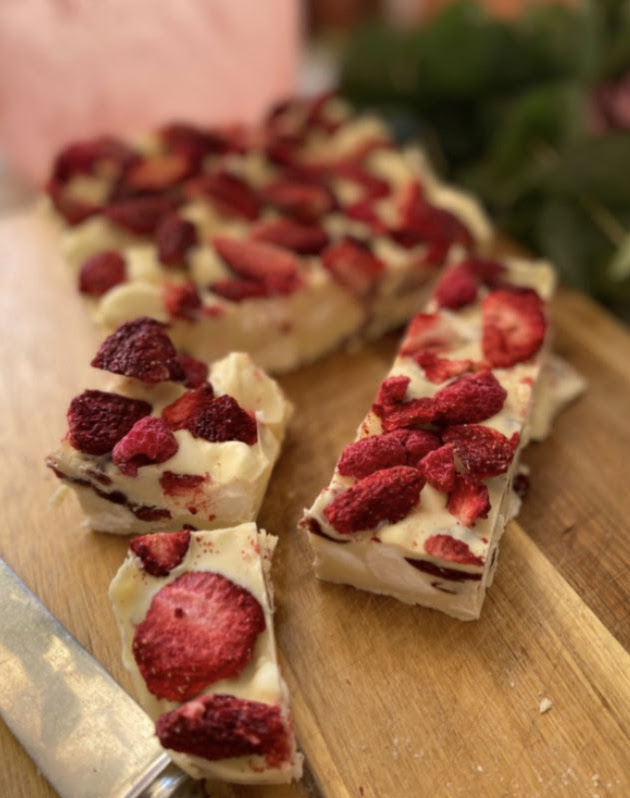 This Rocky Road makes a beautiful Christmas gift, or alternatively serve as part of a sweets grazing board after Christmas lunch.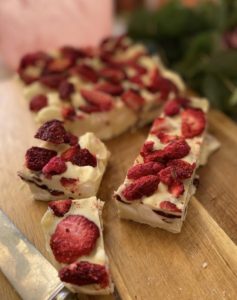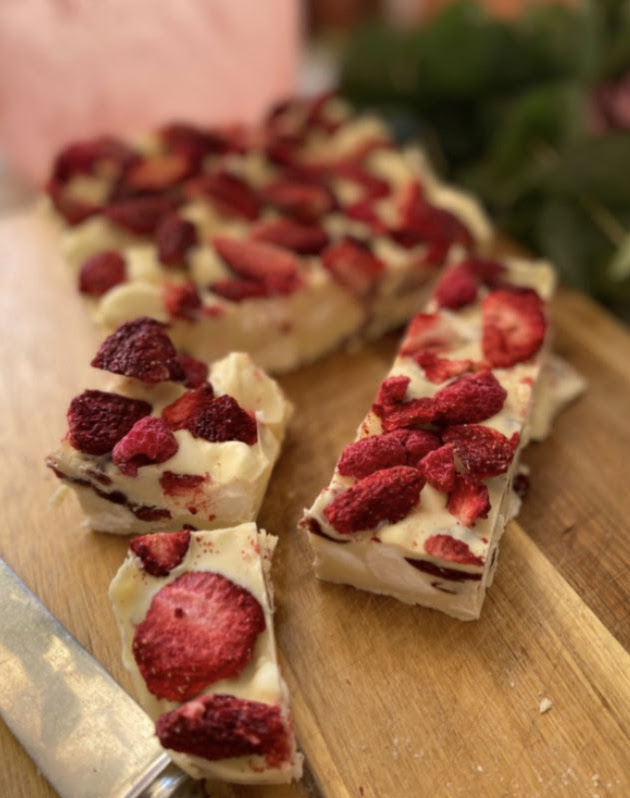 Ingredients
750g best quality white chocolate
1 ½ cups freeze dried strawberries cut into thick slices
2 ½ cups of white marshmallows cut in half
1 cup dried sweetened cranberries
Method
Melt the white chocolate gently in a bowl over a saucepan of simmering water (or a double boiler).
Once the chocolate has fully melted, add the marshmallows and cranberries. Mic well and pour into a 16cm x 26cm slice pan, lined with baking paper.
Place the strawberries individually on the top of the rocky road.
Refrigerate until cool and firm.
Cut in squares, slices or however you like to enjoy rocky road.
To Download Recipe Card please click here >> White Chocolate, Strawberry and Cranberry Rocky Road