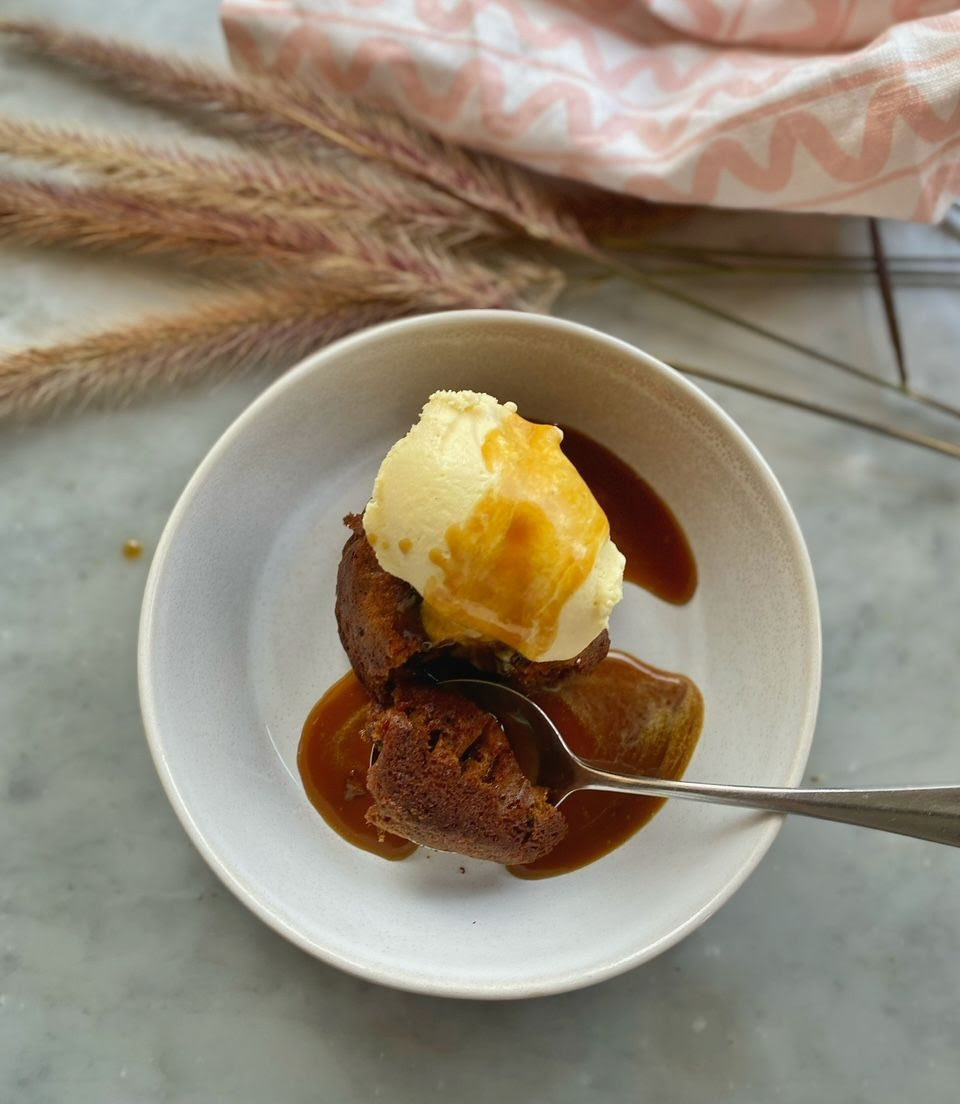 We are delighted to share our version of this classic winter pudding! Our secret ingredient is black treacle which creates the rich dark caramel flavour in the cakes and the sauce which is so delicious!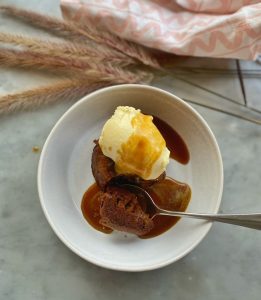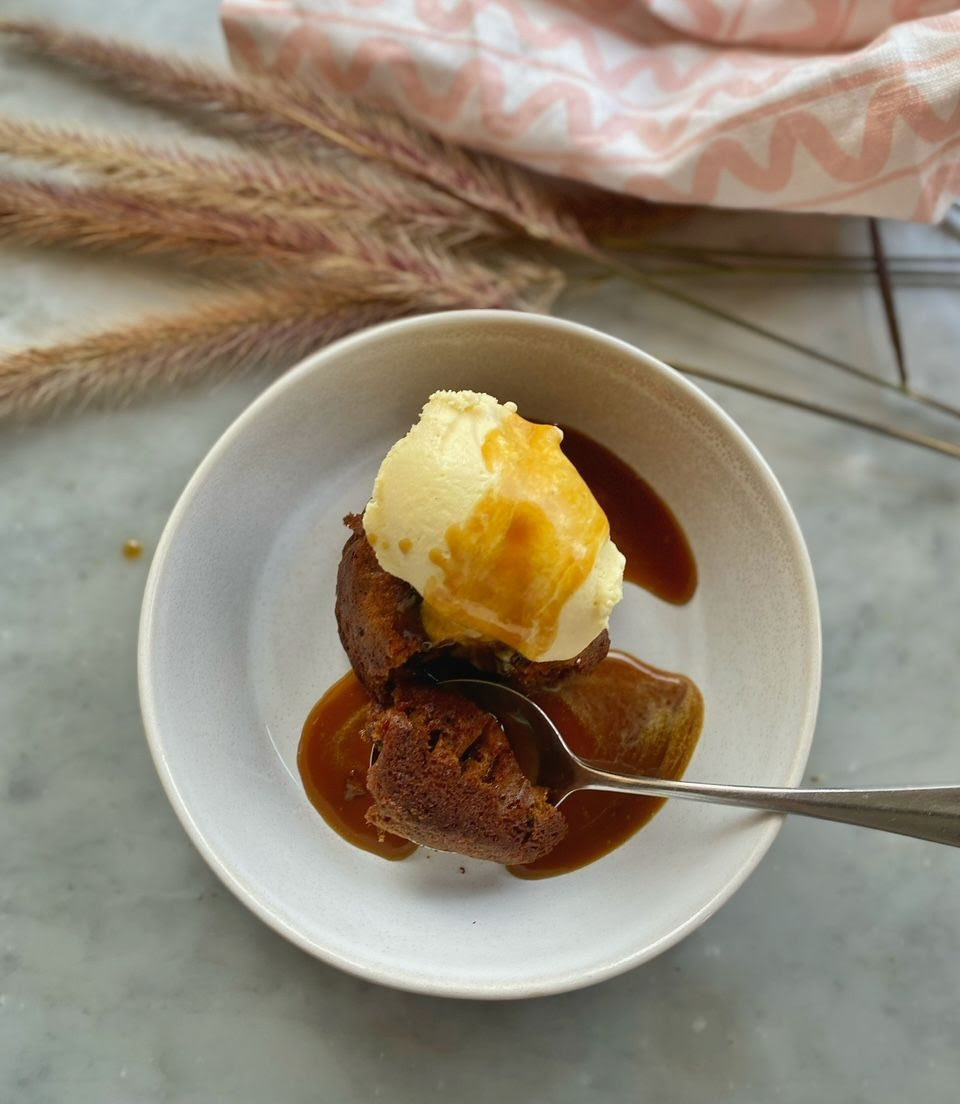 Ingredients
160g dates stoned and

 

roughly chopped

150ml boiling water

90g butter softened

150g brown sugar

2 large eggs

2 tbsp black treacle

175g self raising flour

1 tsp bi-carb soda

100ml milk
Toffee Sauce
225g brown sugar

100g butter

275ml cream

1 tbsp black treacle
Method
Preheat the oven to 170 degrees (150 degrees fan forced).

Put the dates in a mixing bowl with the water. Leave

 

for 30 minutes and then mash with a fork to a rough pulp. Set aside.

While the dates are soaking, use an electric mixer to beat the 90g butter with 150g sugar until light and creamy. Add the eggs one at a time, beating well

 

before adding the next.

Beat in the treacle and then fold in the flour and bicarb soda using a metal spoon or balloon whisk. Fold in the milk and then finally the soaked dates and their liquid.

Fill lined texas muffin pan cups ¾ full with the batter. You should have enough batter to fill 8-9 cups.

Cook for approx. 30 minutes or until puddings are springy to the touch. Set aside to cool in the muffin tin.
Toffee Sauce
Put the 225g sugar, 100g butter and half the cream

 

into a large, heavy based pan and heat gently.

When the sugar has dissolved, turn up the heat, stir in the treacle and bubble, stirring, for 2-3 minutes until the mix is a rich toffee colour.

Take the pan off the heat and stir in the rest of the cream. Keep warm.
Serve warm puddings with warm sauce and best quality vanilla bean ice cream.
To Download Recipe Card please click here >> Sticky Toffee Pudding