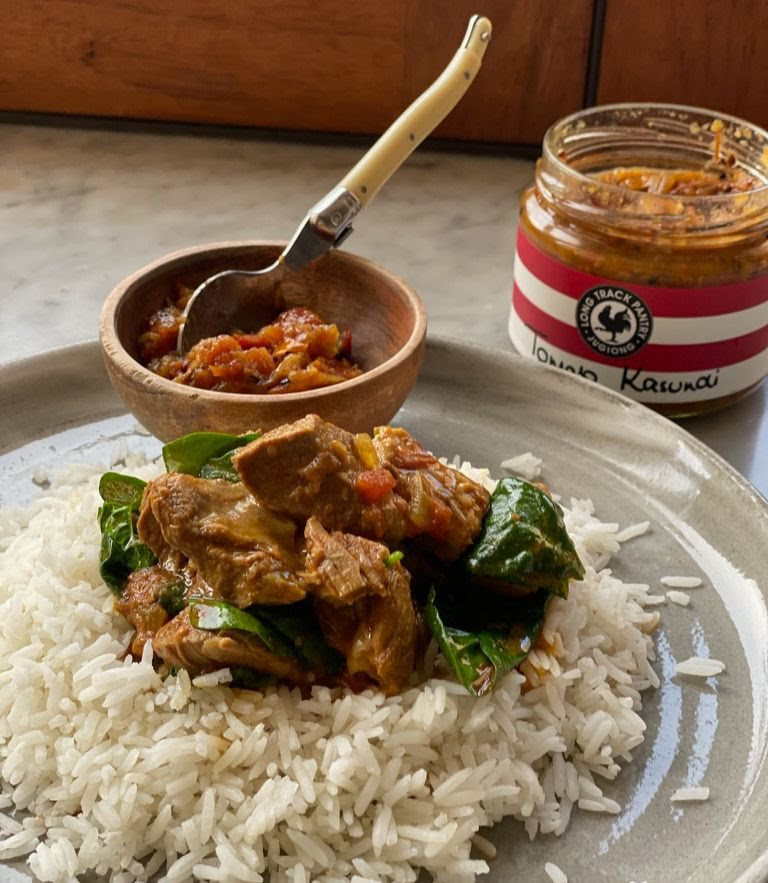 Feeding a bonfire crowd this winter? We highly recommend our Slow Cooked Lamb, Tomato and Spinach Curry! You can make it ahead of time and easily double or triple the recipe. Serve in a noodle box or a bucket with rice, natural yoghurt and our Tomato Kasundi for a filling meal by the fire!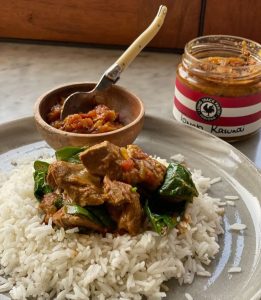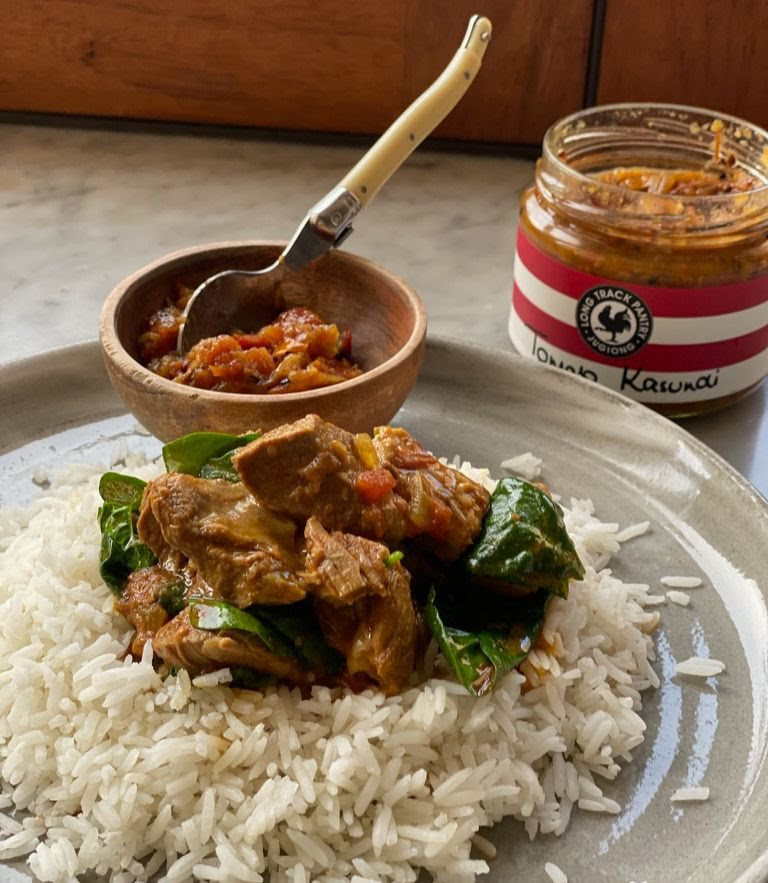 Ingredients
Olive oil

1 white onion sliced

Half of a 300ml jar of korma curry paste

1 x 400g tin tomatoes

2 x 400ml cans coconut cream

1.5kg diced lamb

100g baby spinach
Method
Gently caramelise the onion with 1 x tbsp olive oil in a large heavy bottomed casserole dish (takes around

 

5-10 minutes until onion is really golden yellow) .

Add the curry paste and cook for a a few minutes until aromatic (add 1/2 cup water if the paste is sticking to the bottom of the pan).

Add the tomatoes and coconut cream and bring to a simmer. Pop your lamb into the curry and simmer very gently with the lid on for approx. 2hrs or until the lamb is soft and tender.

Once the lamb is ready (you will need to try it) add the spinach and cook for 5 minutes before you remove the curry from the heat to serve.

Serve your Slow Cooked Lamb Curry with rice, natural yoghurt and Long Track Pantry Tomato Kasundi.
This curry is best made the day before. If you are doing this – leave out the spinach and add it just before serving when you re-heat.
To Download Recipe Card please click here >> Slow Cooked Lamb Curry