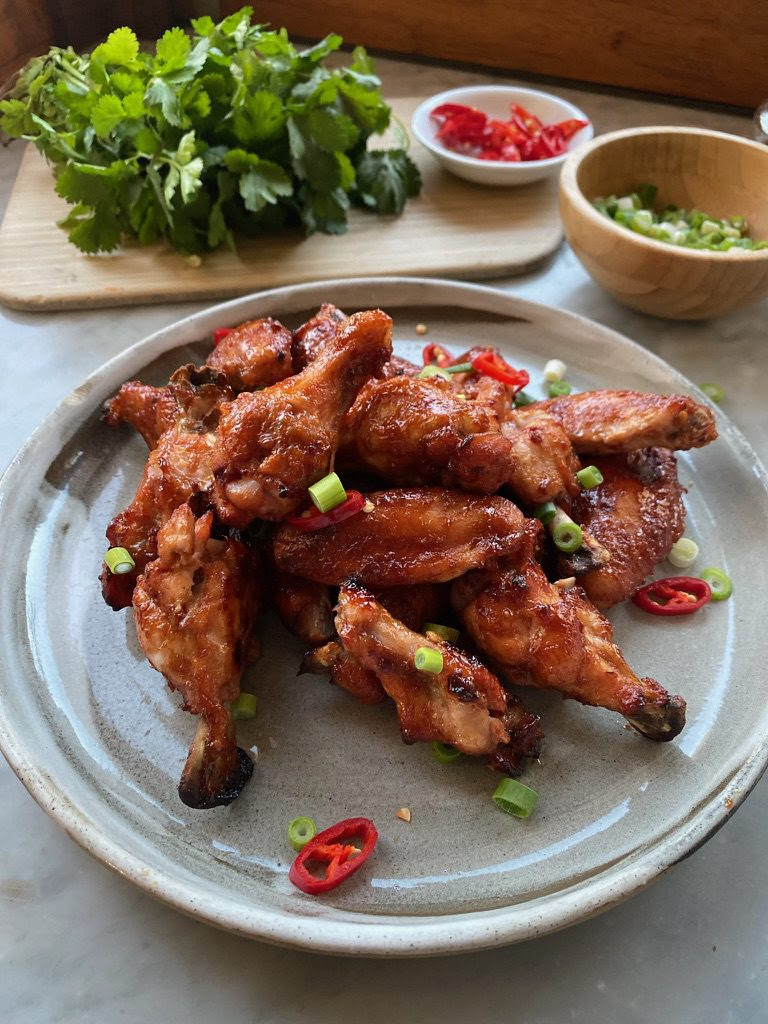 The cold weather has arrived and lucky for you, we have the perfect way to beat the chill! We would love for you to try our Sticky Chicken Wing recipe, with Long Track Spicy BBQ Sauce. Make sure to add this to your winter comfort food collection!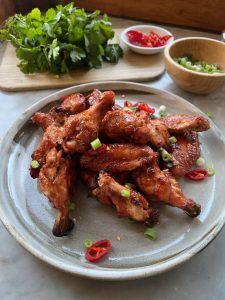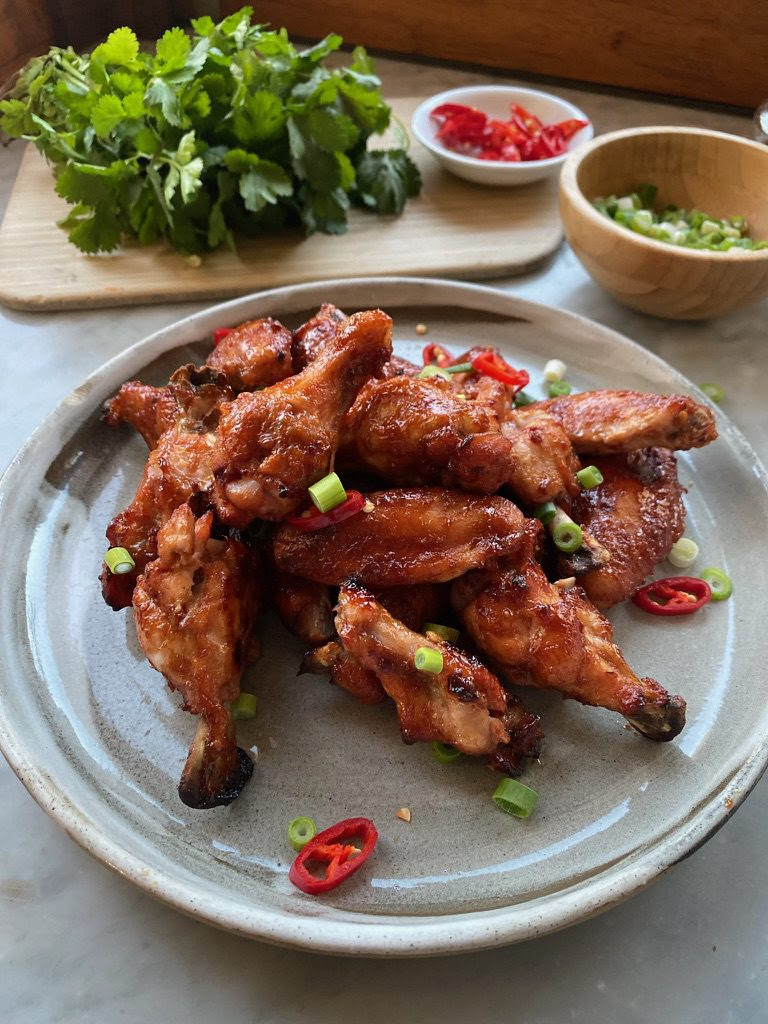 Ingredients
1.75kg chickens wings (to

 

be cut into wingettes and drumettes – discard wing

 

tip) or 1.5kg drumettes
Marinade
1 tbsp sesame oil

2 tbsp lemon juice

2 tbsp chinese cooking wine

2 tbsp soy sauce

2 tbsp brown sugar

1 ½ tbsp hoisin sauce

1 ½ tbsp oyster sauce

¼ cup Spicy BBQ Sauce

 

(or similar)

1 tbsp sambal oelek or

 

minced chilli

4 cloves garlic minced

1 tbsp ginger finely grated

½ tsp five spice powder
Garnish
Shallots, sesame seeds, coriander and fresh chilli.
Method
Mix marinade ingredients

Place prepared wings in a large bowl, pour the

 

marinade over and mix well.

Set aside for 15 minutes – do not marinate for longer than 1 hour.

Preheat the oven to 180 degrees.

Shake extra marinade off the wingettes and spread

 

on a lined baking tray. They cook better not too squished up so use 2 x trays if needed.

Bake for 45-50 minutes, and baste with a brush at

 

25 minutes and 35 minutes using reserved marinade and juices on the tray.

Sprinkle with garnishes and serve!
To make wingettes and drumettes from whole chicken wings, just open the joint out between wingette and drumette and slide a knife vertically down. The knife will find the path of least resistance. Do the same for the wing tip. You will get very fast at this – only takes a few minutes to do the whole 1.75kg.
To Download Recipe Card please click here >> Sticky Chicken Wings with Spicy BBQ Sauce