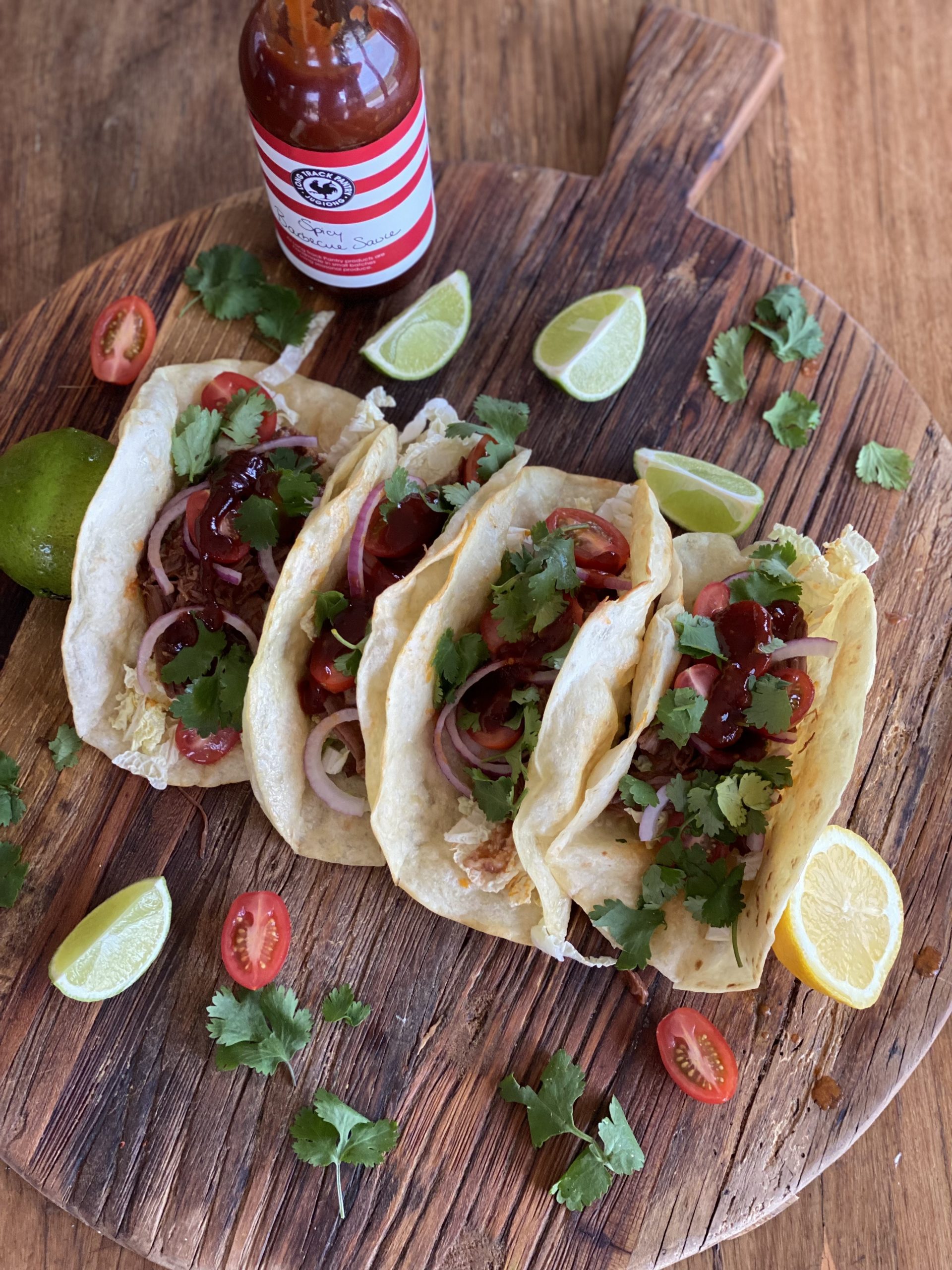 Use the Long Track Brisket Recipe to create delicious tacos, great for feeding a crowd!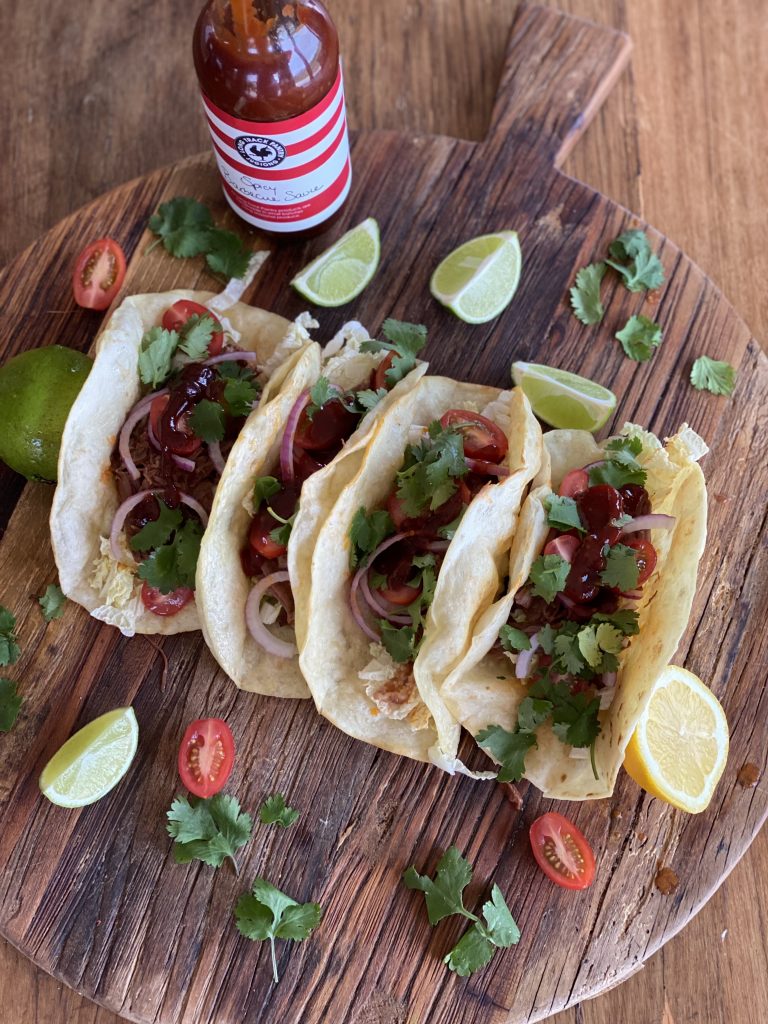 2 cups shredded wombok cabbage

8 x small/medium tortilla wraps

1 punnet cherry tomatoes (cut each tomato in ½)

1 red onion finely sliced

Coriander leaves

Long Track Spicy BBQ Sauce

(or similar)
Fry each wrap for a minute or two on each side in a frying pan with olive oil until slightly crisp and golden. Set aside.
To serve, fill each wrap with a small handful of wombok and a generous covering of brisket. Top with garnish of onion slices, cherry tomatoes and coriander leaves and finish with a drizzle of Spicy BBQ Sauce.
Alternatively you can prepare all the ingredients and have guests make their own tacos which is super casual and fun for guests.
Download Recipe here>> Shredded Brisket Tacos