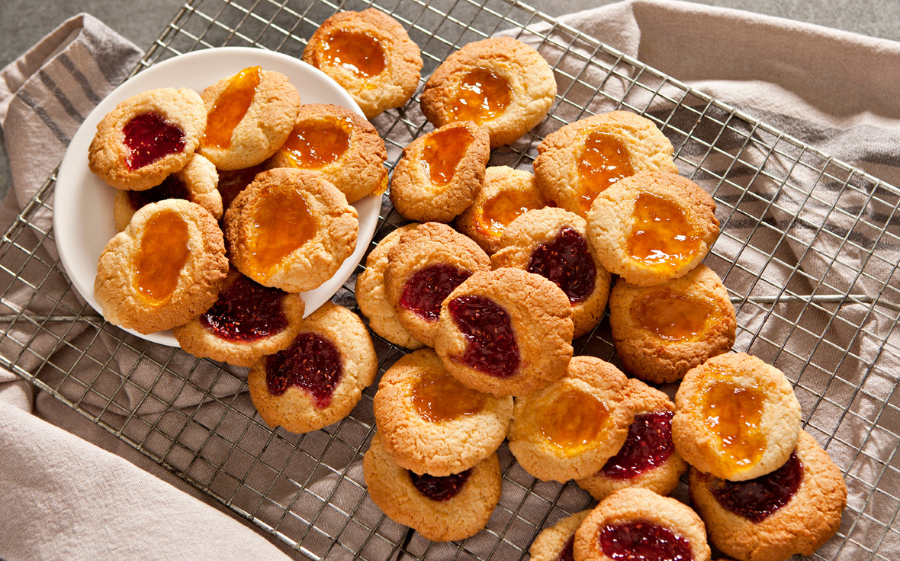 Makes 30 Biscuits.
From Mavis.
Great to make with Children who will love putting their finger in the middle of each biscuit!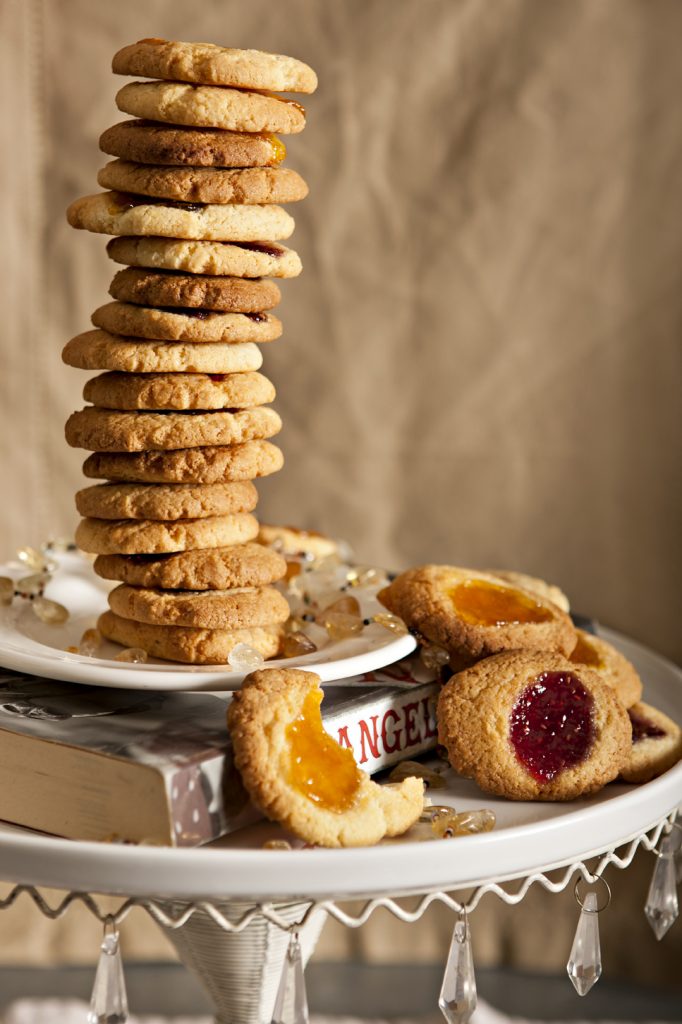 225g self raising flour

125g butter, softened

125g caster sugar

2 or 3 tablespoons milk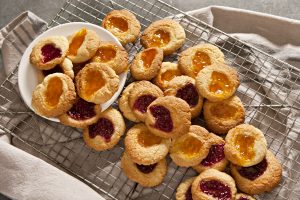 Preheat the oven to 220°C. Line a biscuit tray with baking paper. Place flour in a good processor, add the butter and pulse until it becomes like breadcrumbs.
Add the sugar, and mix to a soft dough, adding sufficient milk to allow the dough to come together.
The mixture should be at large breadcrumb stage so that a portion will come together in a small smooth ball of dough in your hands. If the mixture is too wet the biscuits will spread more and be flatter and thinner.
Take small portions for the dough and roll into small balls and place on a lined baking tray, pressing each biscuit gently with the palm of the hand to flatten.
Now press a dent in the middle of each biscuit with your thumb, and add a teaspoonful of jam (these need a big wide hole, so they are more like a tart case, and a generous amount of jam, about a teaspoonful in each, to fill it).
Bake in the hot oven for 15 to 20 minutes, until golden. Allow to cool a little, but loosen from the tray whilst still warm so they don't stick.
Download Recipe here >> Plum & Passionfruit Jam Drops