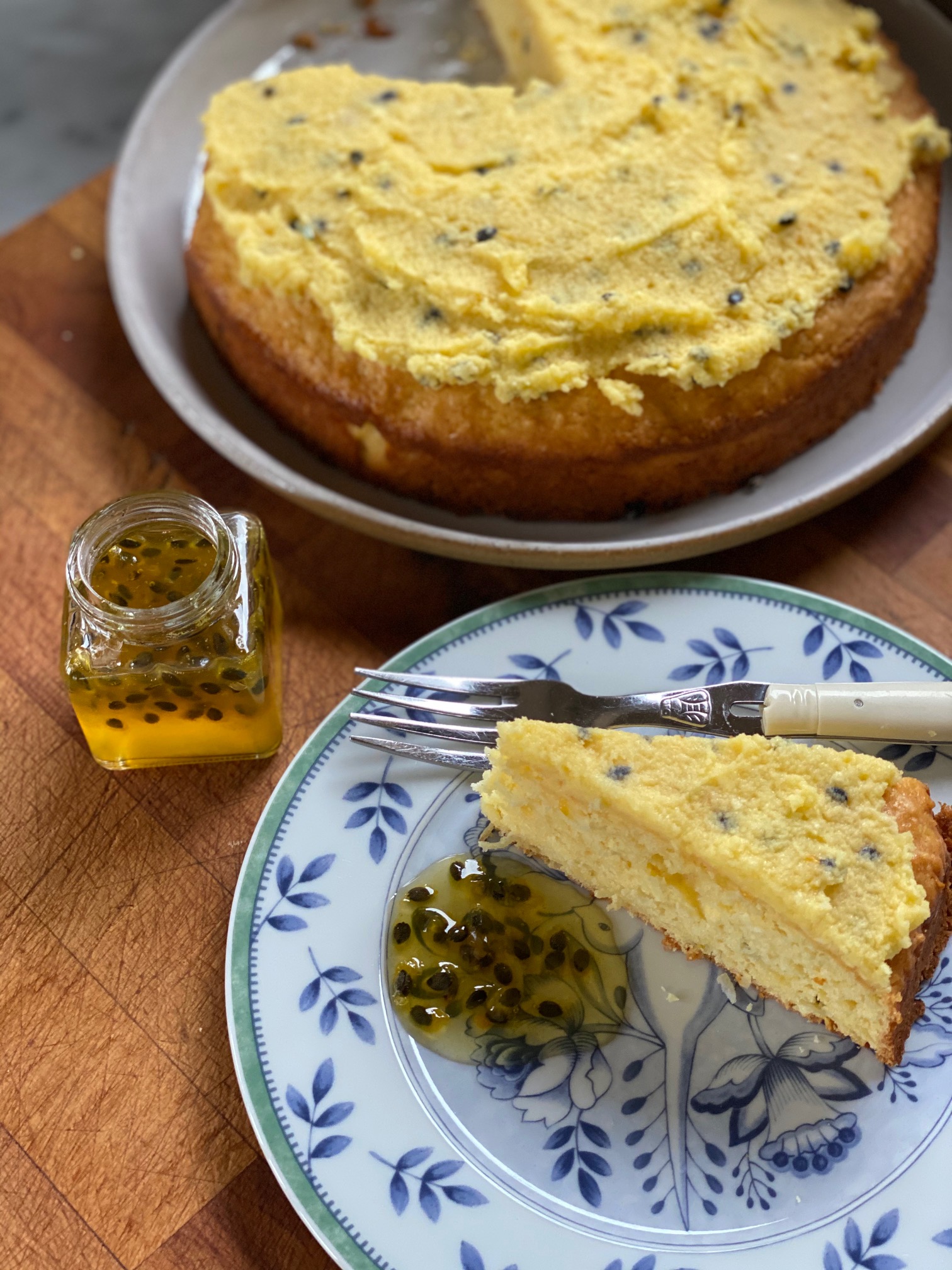 Passionfruit Delight Cake
Do you love passionfruit?
If like me, you do, you're going to love this cracker cake – complete with mouth-watering Passionfruit butter Frosting!
You can happily serve this cake without the syrup but it adds an extra and very delicious third passionfruit dimension to the cake!
All passionfruit pulp can be strained if you don't like the seeds.
Cake Ingredients
150g softened butter

220g sugar

1 tsp vanilla

3 eggs

1 cup Greek yoghurt

300g plain flour

2tsp baking powder

¾ cup shredded coconut

Pulp 2 passionfruit
Method
Preheat oven to 160 degrees. Beat sugar, butter and vanilla until pale and creamy in cake stand mixer. Add eggs, one by one – mixing well between each one. Add yoghurt, coconut and passionfruit and mix well. Add flour and baking powder and mix gently until combined. Tip mix into lined 23cm cake tin and cook for approx 45 min or until cooled.
Passionfruit Butter Icing
125g softened butter
1 cup icing sugar
pulp 3 passionfruit
Use electric beaters to beat butter, sugar and passionfruit pulp until creamy.
Passionfruit Lime Syrup
1/2 cup passionfruit pulp
80ml water
70g sugar
Juice 1/2 lime
Gently heat pulp, sugar, water and lime juice in a small saucepan over heat for 10 -15 min until thickened.
Ice cooled cake with frosting and serve with syrup and cream!