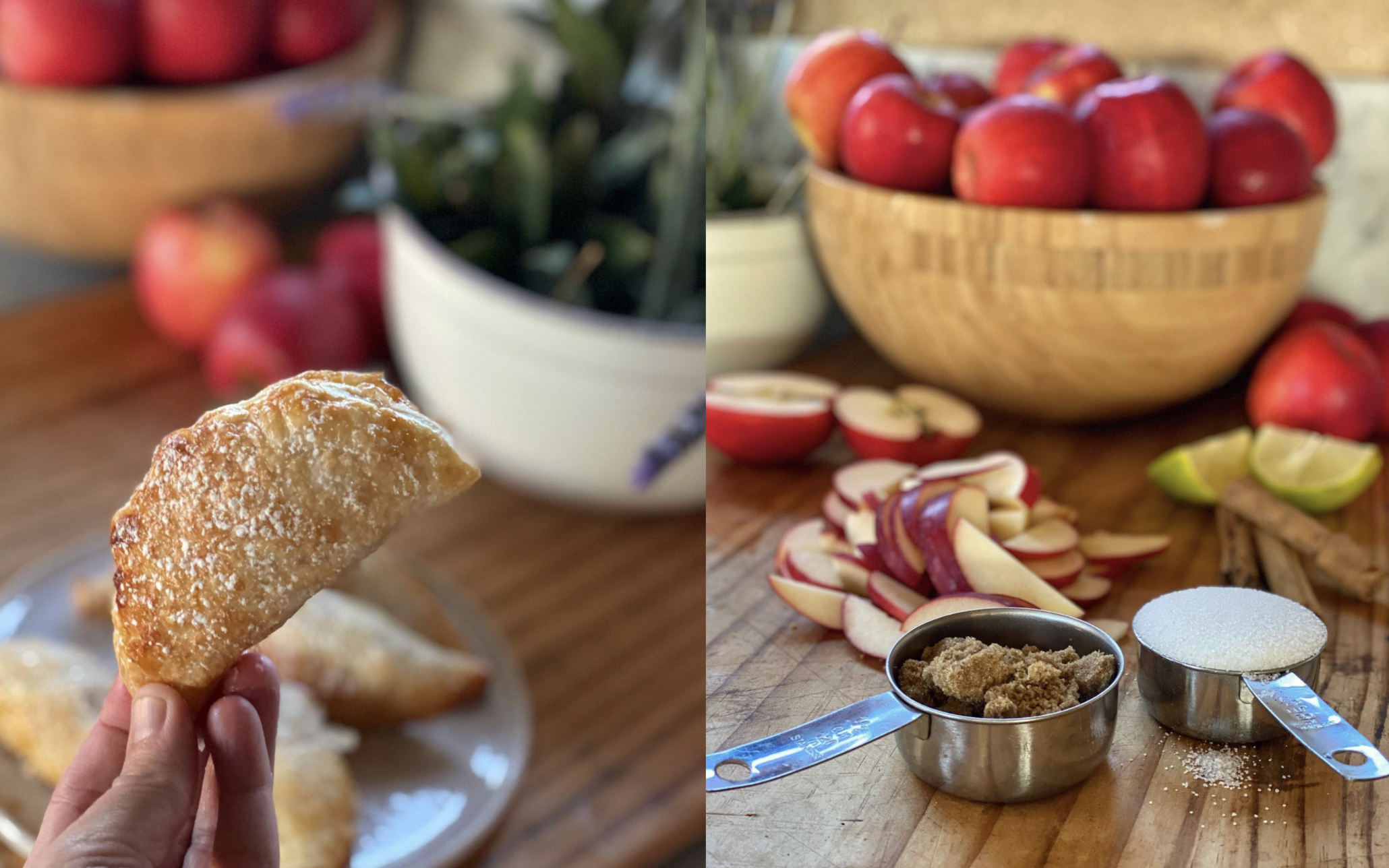 What do you do when your friends from Apple Thief drop in a bag of THE most delicious apples straight from the orchard?
⠀
✔️enjoy the straight from the bowl
✔️create a little recipe for Caramelised Apple Hand Pies
⠀
These little hand pies can be as big or as small as you like, any size and shape, eaten hot or cold!
Ingredients
3 apples sliced or chopped (we left the skin on)
1/2 cup white sugar
1/2 cup brown sugar
Juice 1/2 lemon
Cinnamon stick
Pinch cinnamon
Puff Pastry (1-2 sheets).
1 beaten egg
Method
Preheat the oven to 200 degrees.
Slice or chop the apples and add to the saucepan with the sugars, cinnamon & lemon juice.
Cook gently until the apple is soft and clear and the sugar has caramelised. Let cool for 10 mins.
Cut puff pastry into square or round shapes, fill the middle with the apple mixture and then fold opposite edges over to make a parcel. Press the pastry edges tightly together.
Brush the pastry with beaten egg on the top side and sprinkle with sugar.
Cook for 10-15 mins or until golden brown.