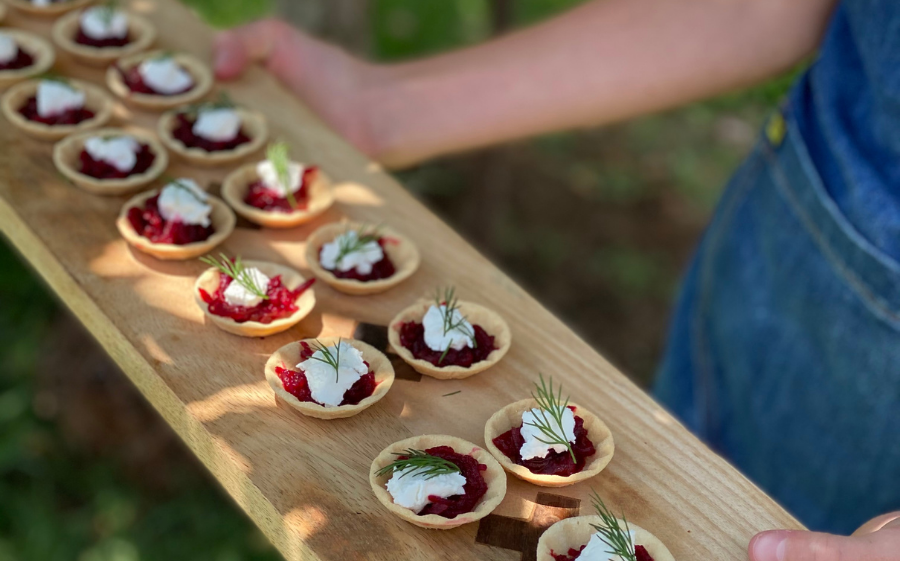 Our Beetroot Relish & Goats Cheese Canapé is one of those recipes that has high impact with minimal fuss. The festively coloured ingredients require no cooking, they are all store bought, and the best bit is they can be assembled and ready to go in 5 mins!
Perfect for Christmas Drinks by the Pool!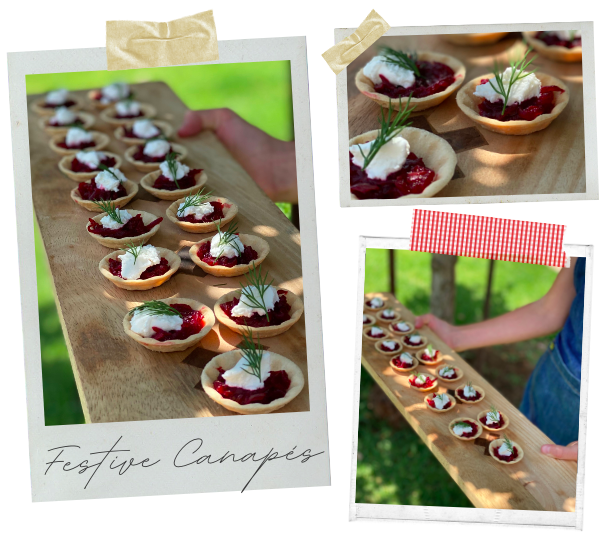 Ingredients
Method
Fill each tart shell with Beetroot Relish, top with goats curd and a sprig of fresh dill.
Download Recipe Here >> Beetroot Relish & Goats Cheese Canapé