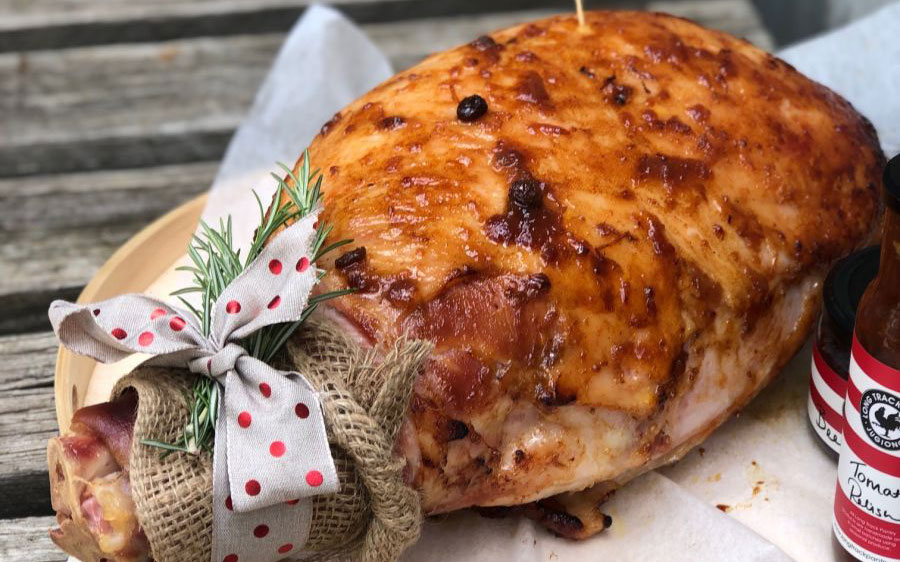 A wonderful way to end a large party is with a glazed ham on the bone, loads of fresh slider buns and pots of chutney and relish to go with!! It's a 'come and get it' style of feeding guests, with high impact for little work, which can be a relief towards the end of the night! Any spare ham makes the BEST breakfast served with eggs and the spare chutney next morning on more slider buns!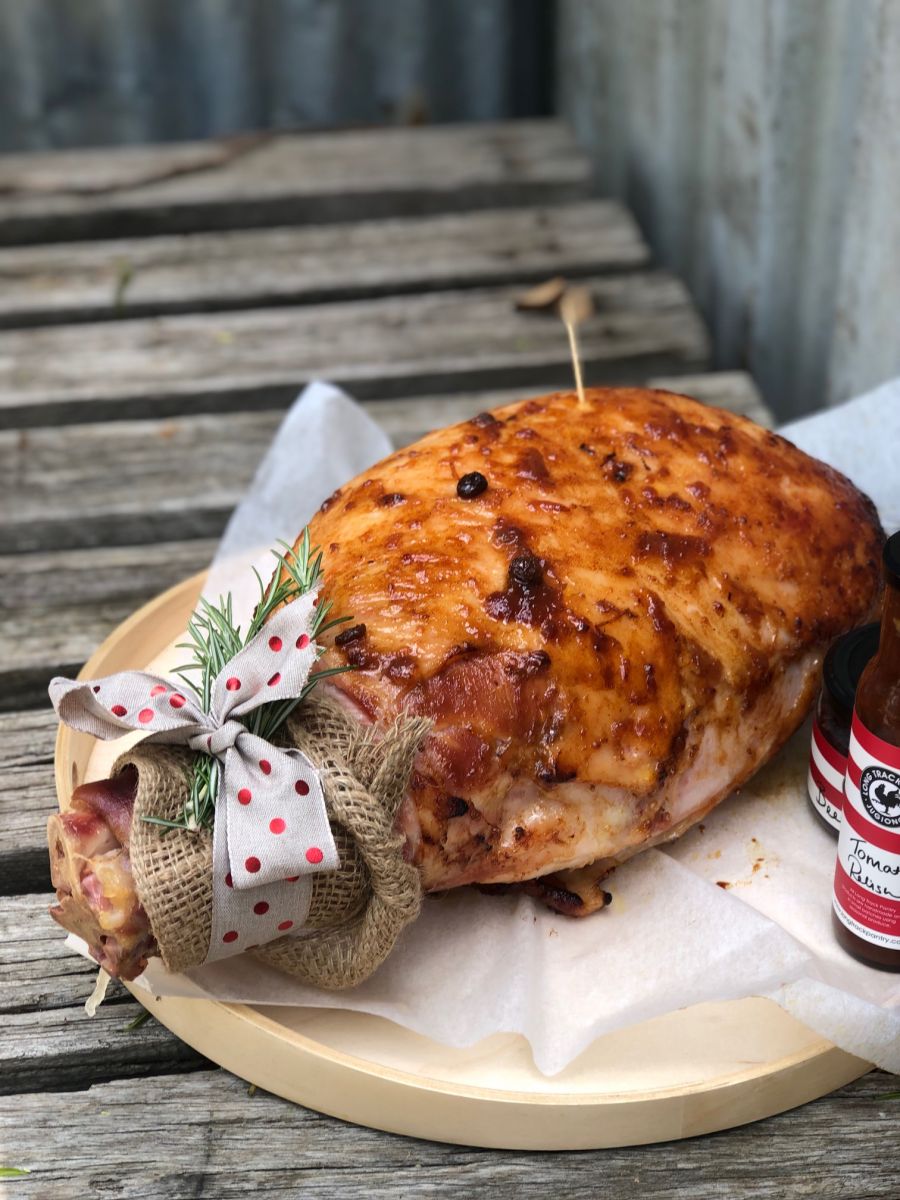 INGREDIENTS
We used Long Track Pantry chutney and relish in this recipe but you can happily substitute for other brands and flavours.
1 x 5-6kg leg cooked ham
3 x tbsp Pear & Ginger Chutney (or other chutney)
3 x tbsp White Peach & Raspberry Jam (or other jam)
Juice of x 1 orange
METHOD
Preheat the oven to 190 degrees (180 degrees fan forced)
Skin the ham, being very careful to just remove the skin and leave the fat on the leg.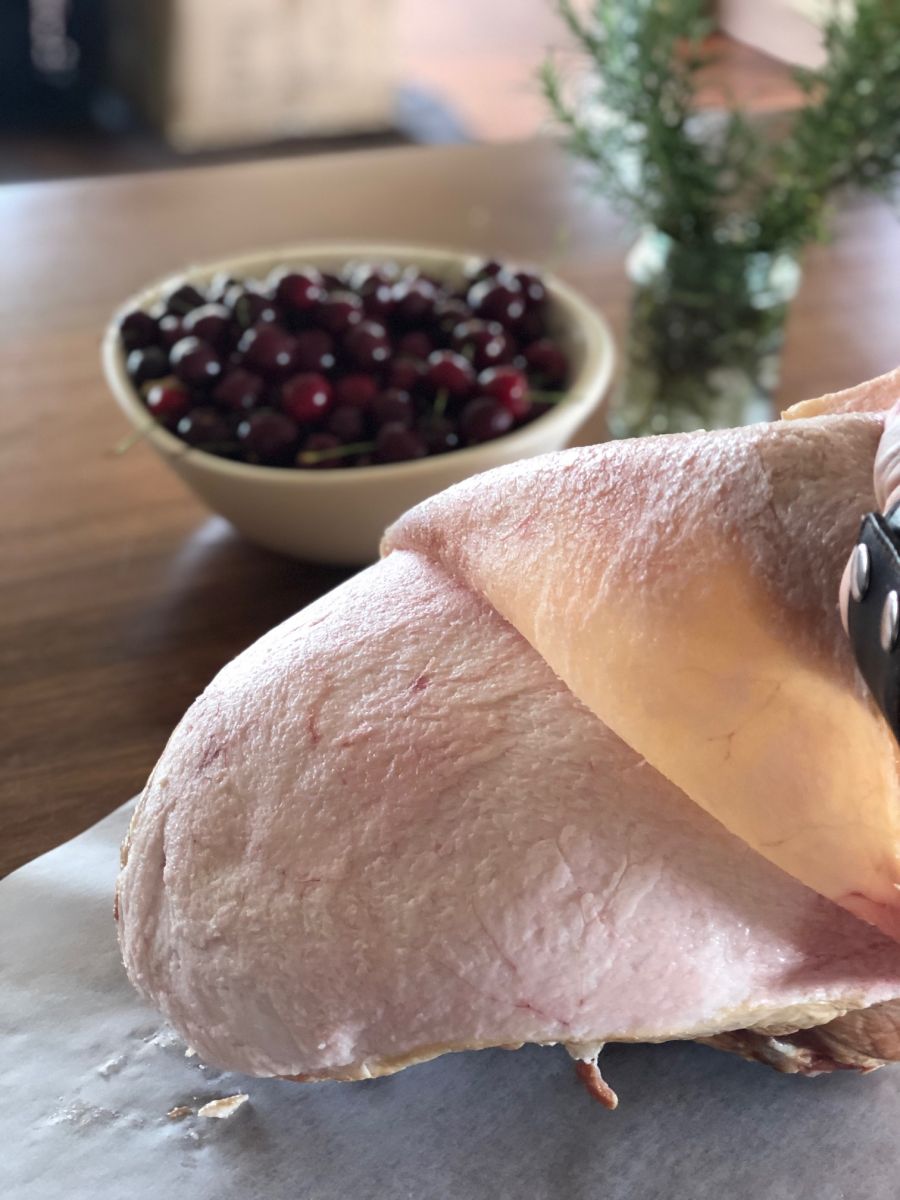 Combine jam, chutney and orange juice in a small saucepan and heat gently until jam and chutney melted.
Line a very large baking dish with baking paper, place the ham in the dish and then pour 1 x 250ml cup water into the bottom of the dish.  Paint the fat well with the glaze.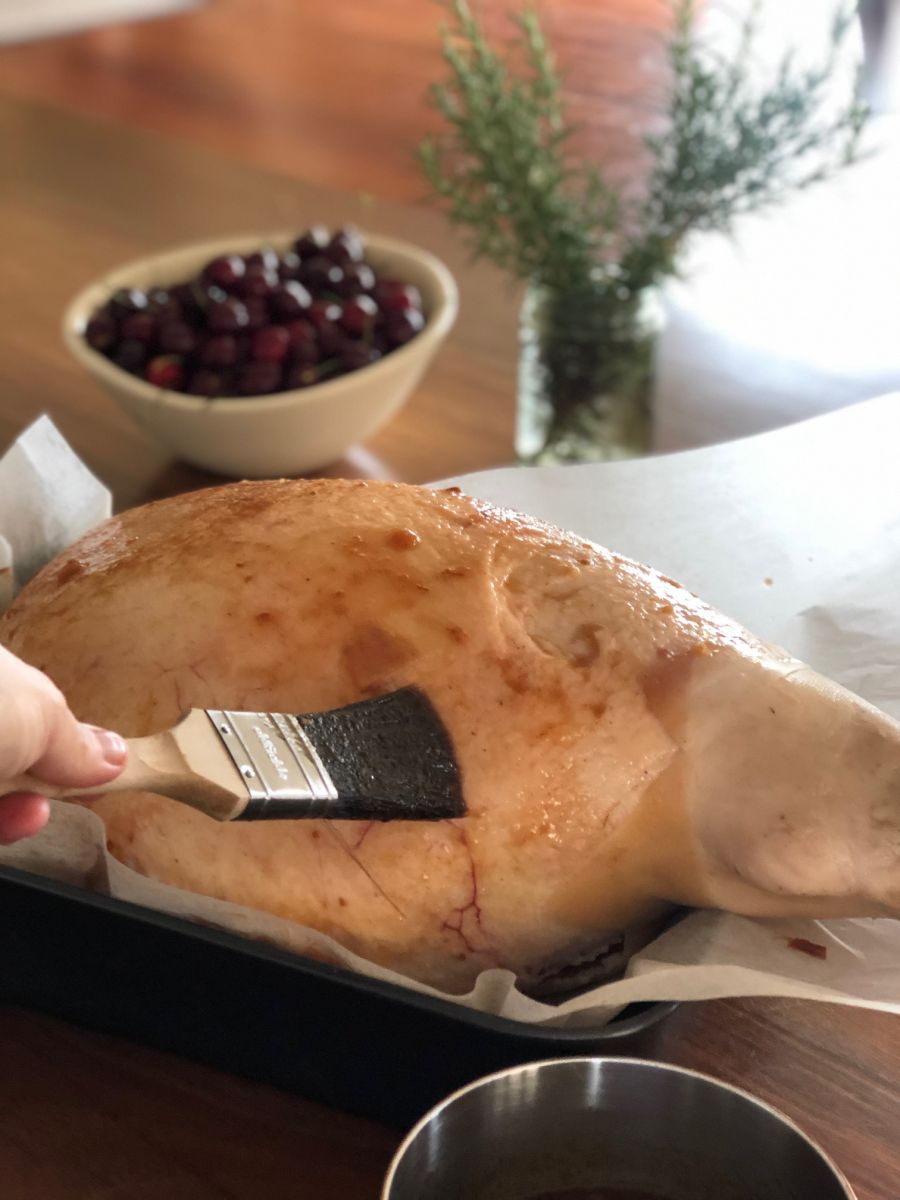 Cook for approx 40 – 60 mins, basting the ham with the glaze every 10 minutes until the ham is well glazed and golden.