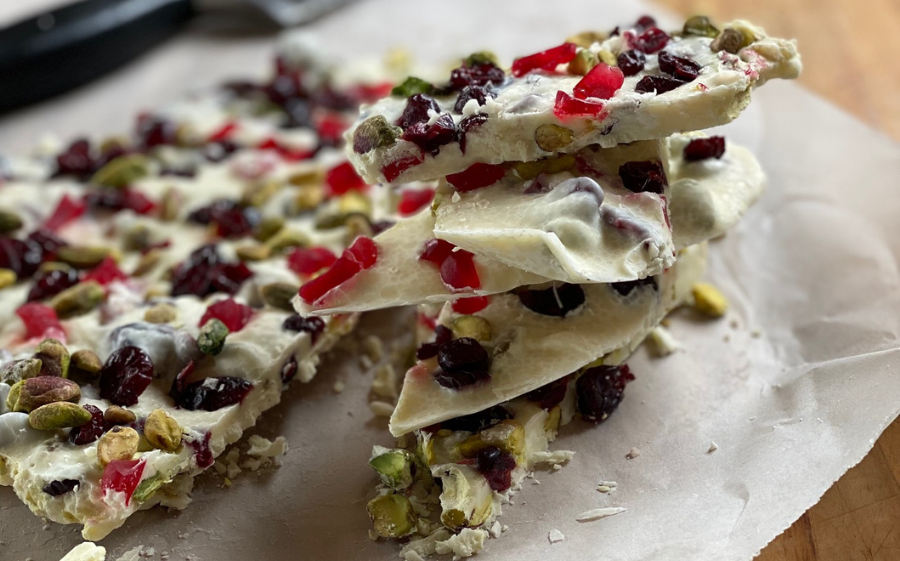 Make a pretty, edible gift for friends and family with our deliciously simple White Bark! Package into cellophane bags or small white boxes and tie with ribbon.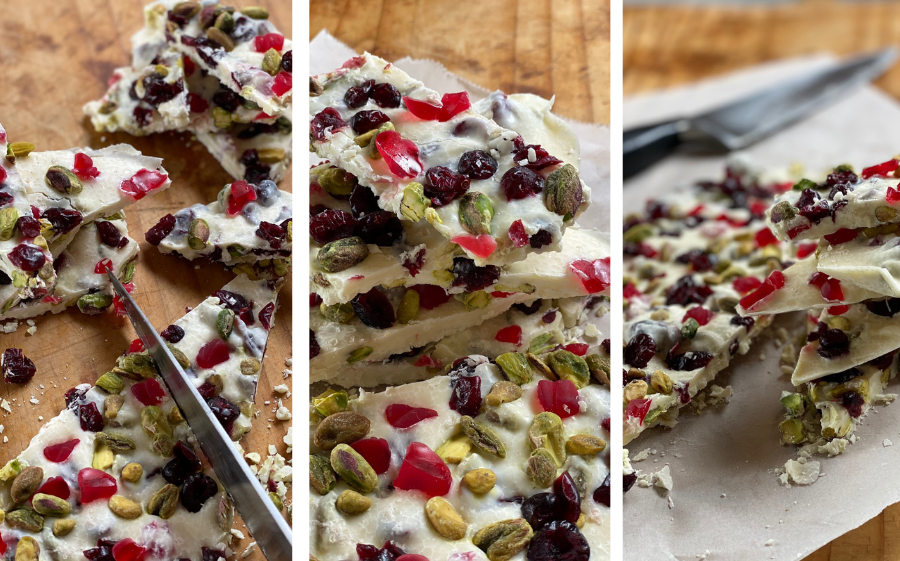 Ingredients
350g best quality white chocolate

1/2 cup Pistachios

1/2 cup Cranberries

1/2 cup red frogs snipped into small chunks with scissors
Method
Line a baking tray with baking paper

Melt chocolate in a heatproof bowl over a pan of simmering water (don't let bowl touch water). Stir until smooth, then stir in most of the nuts, cherries and frogs.

Spread onto baking sheet, then sprinkle with remaining nuts, cherries and frogs.

Cool and break into chunks.

Keep for up to 1 week in an airtight container. Serve with coffee.
Download Recipe here >> White Bark