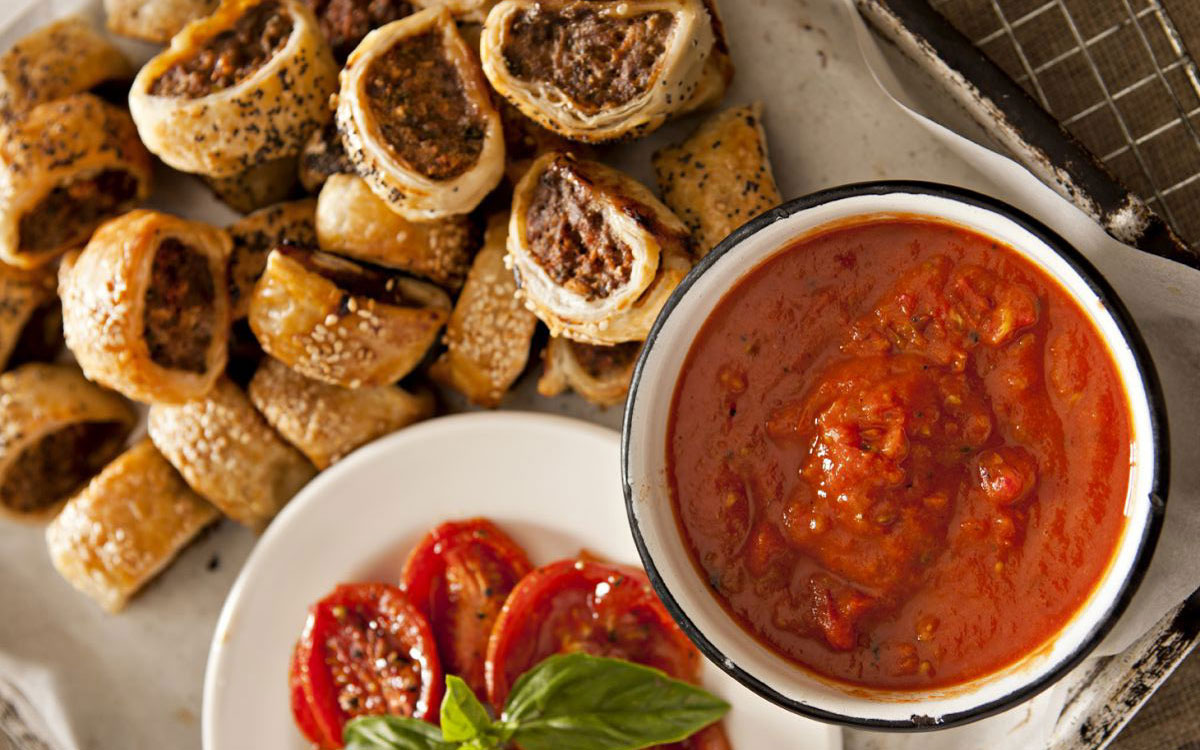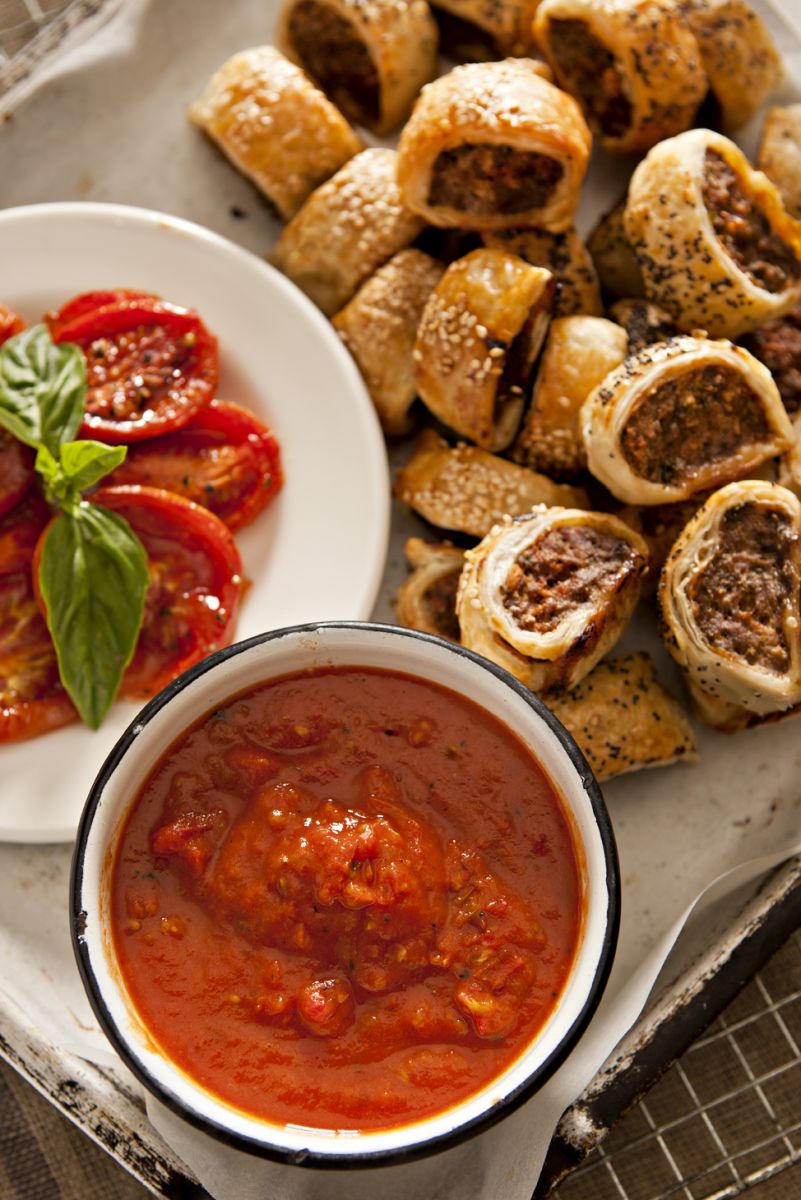 This recipe makes approx 50 sausage rolls
INGREDIENTS
1kg beef mince finely ground
2 eggs, beaten
2 cups fresh breadcrumbs (3 slices of bread crumbed in the food processor)
2 tbsp Worcestershire Sauce
2 tbsp Tomato Paste
2 tbsp Tomato Sauce
2 tbsp chopped parsley
3 sheets commercial puff pastry
1 egg yolk, lightly beaten and mixed with 1 tbsp milk
sesame seeds or poppy seeds (optional)
METHOD
Preheat oven to 200 degrees.  Mix the beef mince, 2 beaten eggs, breadcrumbs, Worcestershire Sauce, tomato paste, tomato sauce and chopped parsley together well in a mixing bowl and divide the mixture in to 6 equal portions.  Cut the pastry sheets in half so that you end up with 6 equal sections.
Form each portion of mixture into a long snake using your hands and place in the middle of a pastry section.  Wrap the meat mixture in pastry and place the roll on a board with the join at the bottom.  Brush with beaten egg and milk to glaze and sprinkle with seeds if desired.
Cut each pastry roll into individual baby sausage roll, place on a baking tray lined with baking paper and cook in the hot oven for 20 minutes or until the pastry is golden brown and the meat filling is cooked through.
Super delicious enjoyed with Long Track Tomato Relish and/or Long Track Spicy Barbecue Sauce!!