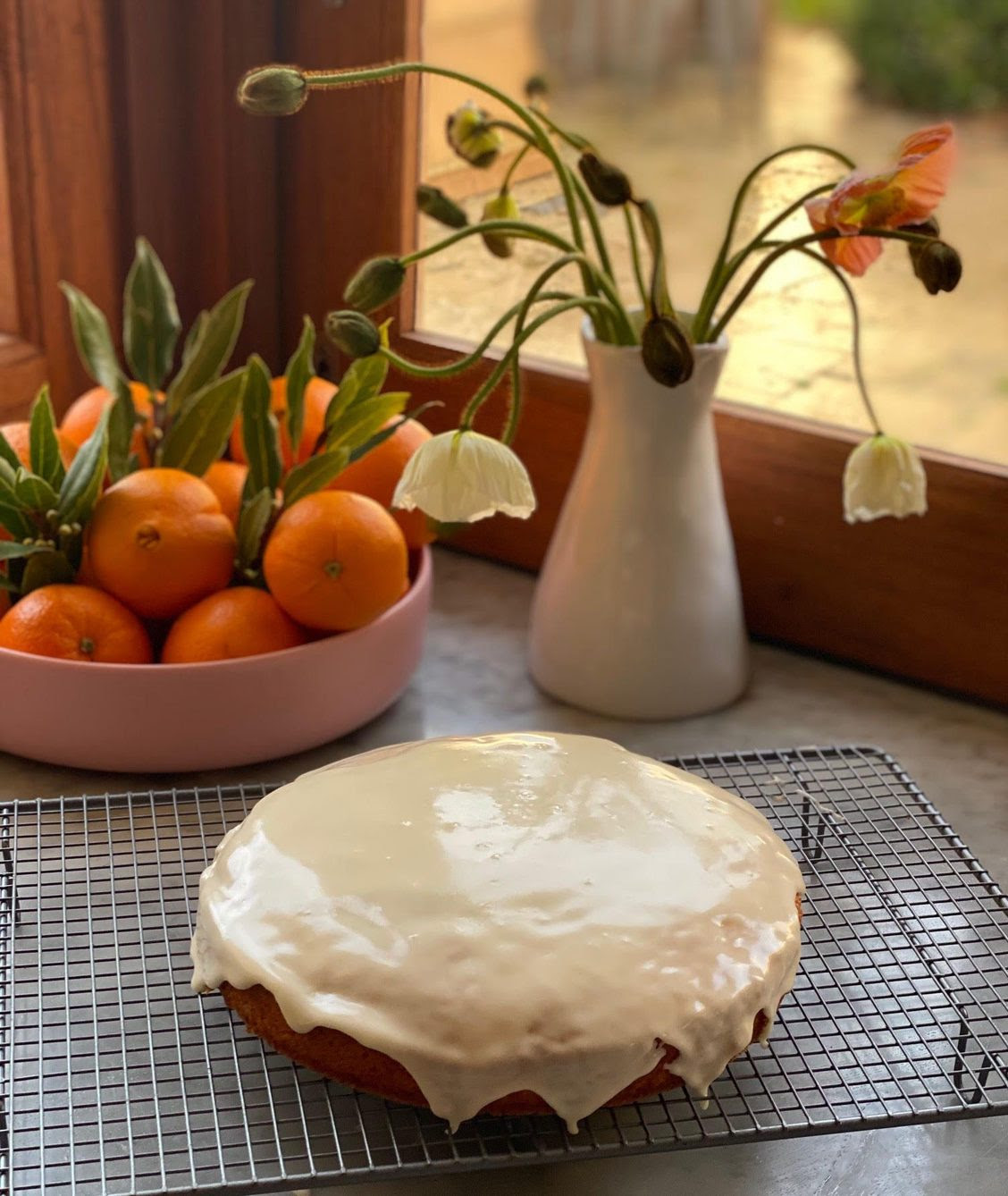 This is a very simple cake made in the food processor. The citrus flavours from the whole orange used and the delicious glaze are really lovely!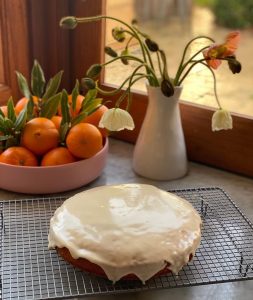 Ingredients
1 thin skinned orange

190g melted butter

1 ½ cups self raising flour

1 ½ cups sugar

3 eggs
Orange Glaze
1

½

– 2 cups icing sugar
Juice of 1/2 – 1 orange
Method
Preheat the oven to 180°C. Line the bottom of 22cm round springform tin with baking paper and grease the sides with butter.

Cut the orange, including the skin, into small segments. Discard any pips and place the segments into a food processor. Process until finely chopped.

Add butter, flour, sugar and eggs to the food processor and process again until well mixed.

Pour the mixture into the tin and bake for 35-40 minutes, or until the cake is cooked.

Allow to cool and remove from the tin to prepare for the icing.
Icing Method
Add 1 ½ cups of the icing sugar to a clean bowl and then add the juice of ½ an orange. Keep adding small amounts of extra icing sugar and extra orange juice, as needed to create an icing thick enough to spread with a knife, or whatever consistency you prefer.

Ice the cake and sprinkle with orange zest or leave plain.
To Download Recipe Card please click here >> Sweet Orange Cake with Orange Glaze