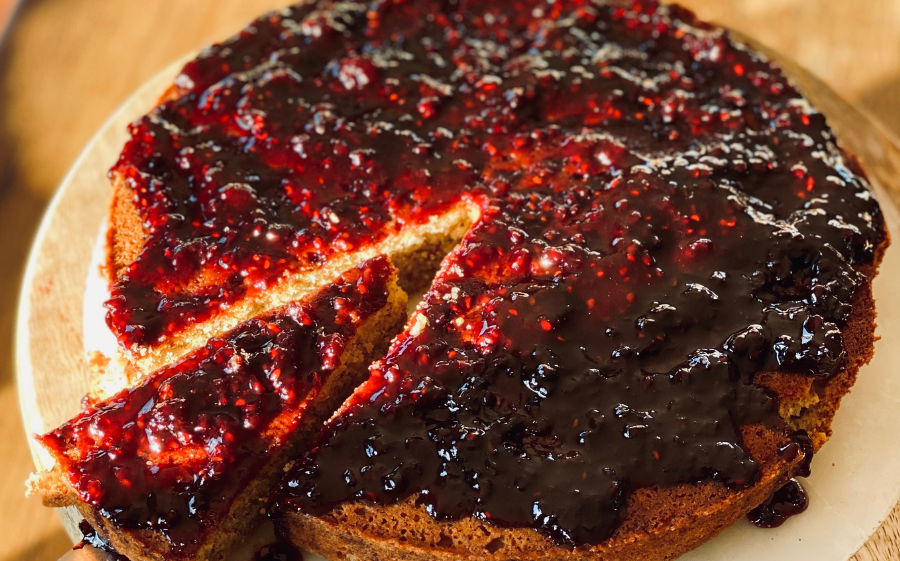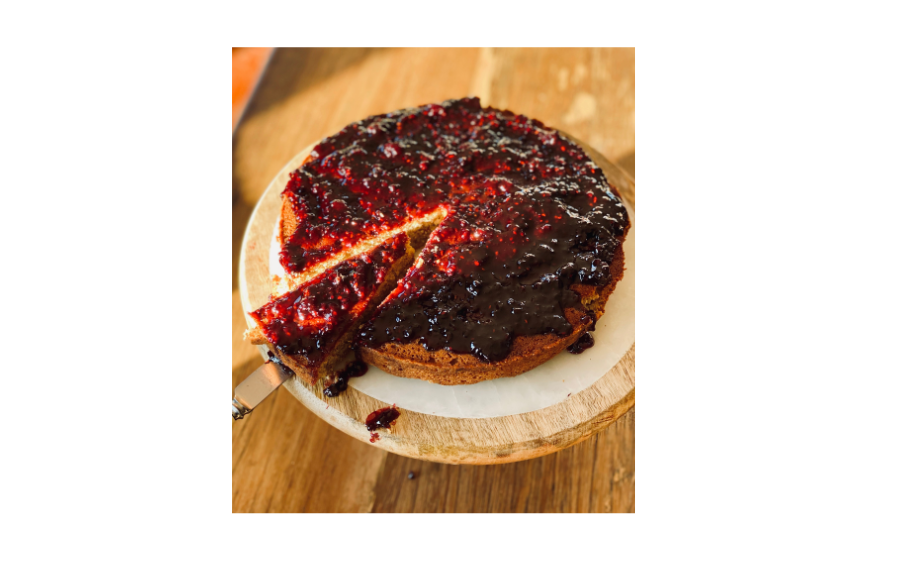 300g ground almonds
225g of butter, softened
225g of caster sugar
the finely grated zest of one unwaxed lemon
1 tsp natural almond extract
1/2 tsp vanilla paste
3 large free range eggs
120g of plain flour
1 heaped tsp of baking powder
To finish: 150ml of your favourite jam we used Mixed Berry Jam
Preheat the oven to 160*C. Line a 23/24cm spring form tin with baking paper.

Cream the butter and sugar with an electric whisk or in a cake stand mixer until the mixture is light and fluffy. Beat in the lemon zest and extracts. Fold in the ground almonds. Beat in the eggs, one at a time until well blended. Sift the flour and baking powder together.

Fold this mixture into the beaten mixture with a metal spoon.

Spoon into the prepared baking tin and bake on the middle shelf of the oven for about 40 minutes, or until a cocktail stick inserted in the centre comes out clean. Allow the cake to cool completely in the pan on a wire rack before removing onto a plate.

Gently heat the jam in a small pan over low heat until just warm. Pour jam over top of the cake. Ready to serve with cream or ice-cream.
Note: All of our jams or marmalades would work well with the delicious cake in this recipe!
Download Recipe here >> Mixed Berry Drizzle Cake