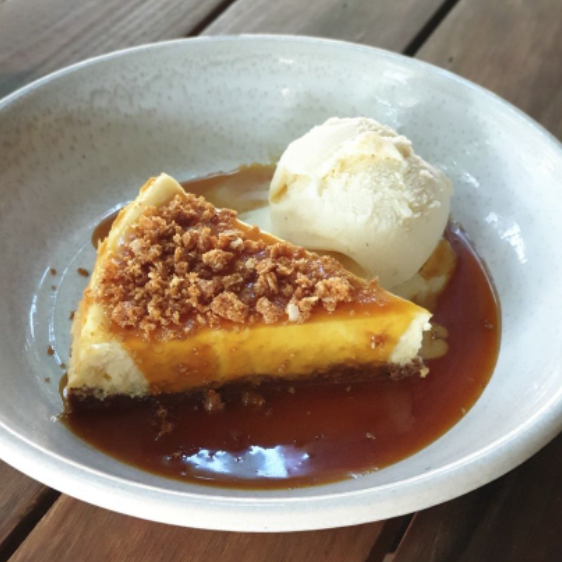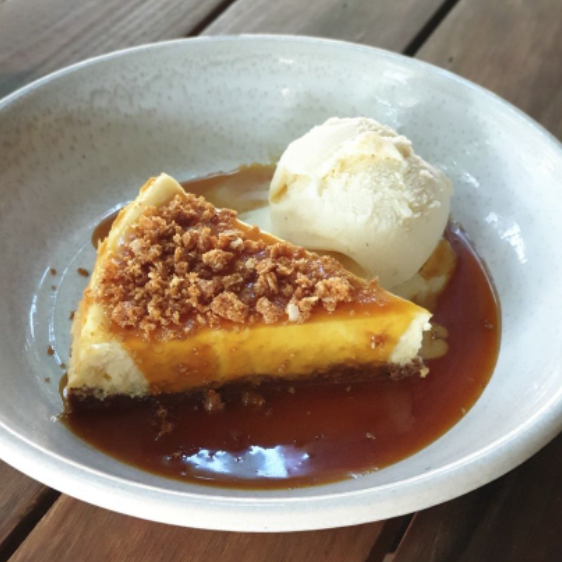 Ingredients for Cake
4 x Anzac Biscuits, Crushed

50g Butter

500g cream cheese, softened

1 teaspoon vanilla essence

2/3 cup caster sugar

3 eggs
Ingredients for Golden Syrup Caramel
60g Butter

1/4 cup brown sugar

1/3 cup golden syrup

2 tablespoons thickened cream
Method
Preheat oven to 150 degrees (fan forced). Grease and line the base of a 24cm cake tin.

Crush Anzac biscuits and stir through butter, press firmly in base of cake tin.

In a cake stand mixer, combine cream cheese, vanilla, sugar and eggs. Mix to a condensed milk consistency. Pour mixture slowly into pan, levelling with a gentle tap on the bench. Bake for 35 minutes.

Meanwhile, make Golden Syrup Caramel:

Place butter, brown sugar, and golden syrup in a small saucepan over medium heat. Cook, stirring for 5 minutes or until smooth. Stir in cream. Bring to the boil. Simmer for 2 minutes. Remove from heat.

Glaze golden syrup caramel over the cheesecake with pastry brush. Lightly spread the Anzac biscuit crumbs over the glaze.
Download Recipe Here >> Golden Syrup Cheesecake with Anzac Crust