Plum & Raspberry Crumble
If you, like us, have a plum tree at home, laden with teeny tiny plums, this is a great way to use them up! These crumbles are a super delicious combination of sweet stone fruit and coconut crumble.
This recipe can be made into individual serves or a family crumble.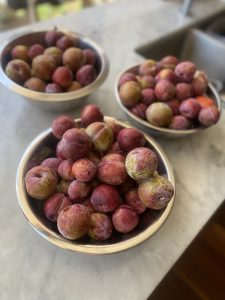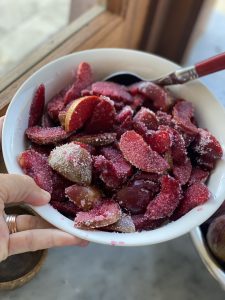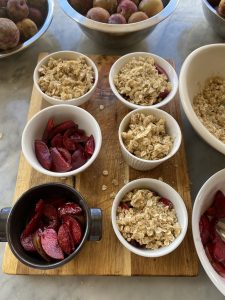 .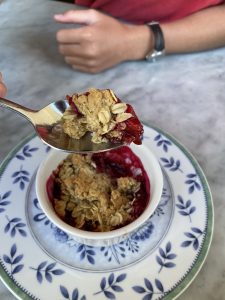 10 small plums (approx. 800g)
1 cup frozen raspberries
½ cup caster sugar
½ cup brown sugar
½ cup rolled oats
½ cup plain flour
½ cup coconut
100g butter chopped
Preheat the oven to 180 degrees.
Halve the plums and remove the stones. Slice the plums and place in a large bowl with the cup of frozen raspberries. Add the sugar and toss until the fruit is well coated with sugar. Stand for 10 minutes.
To make the crumble, combine all the dry ingredients and then mix the butter through with your fingers until its evenly distributed. Doesn't matter if the crumble is a bit lumpy.
Stir the plums and raspberries again to ensure they are well coated and then spoon the fruit into the base of six (2/3 cup/160ml) ovenproof dishes or a 1 litre oven proof dish. Top the plums with the crumble mixture and place the dishes on an oven tray.
Bake for about 30 minutes or until golden and juices are bubbling.
Serve warm with whipped cream or vanilla bean gelato.
To Download Recipe please click here >> Plum & Raspberry Crumble