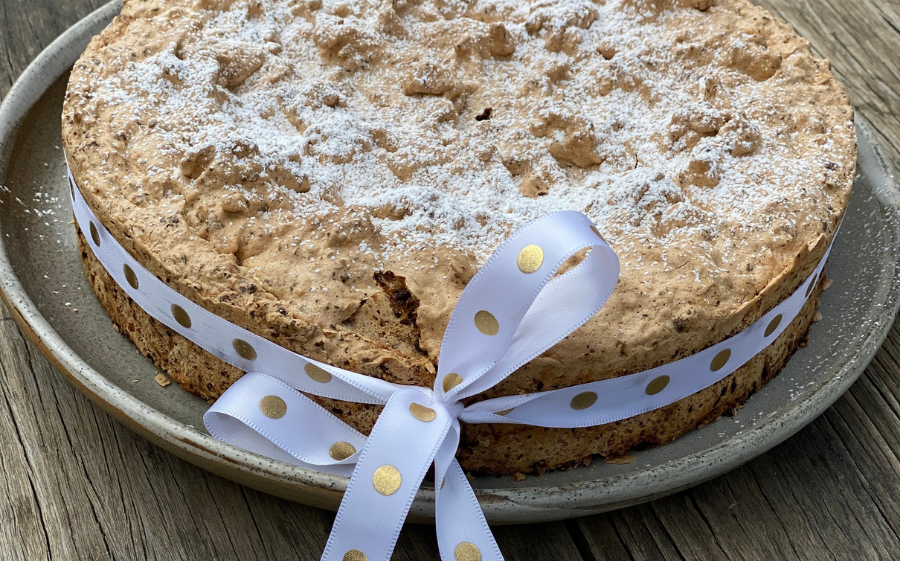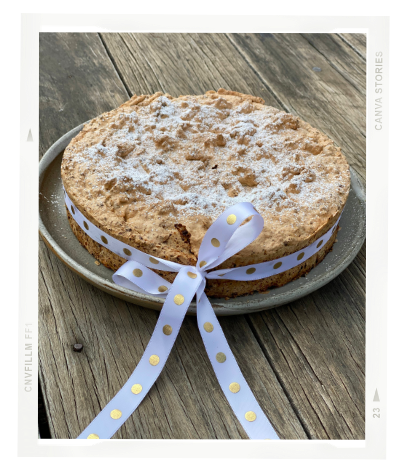 Ingredients
6 egg whites
250 grams sugar
300 grams dates
300 grams almonds
250 grams dark chocolate
Method
Pre-heat oven to 160 degrees, grease and line a 24cm cake tin. Start by beating the egg whites until soft peaks form.
Gradually add sugar to egg whites while beating until stiff peaks form and all sugar is mixed in. Then set aside.
Place dates and almonds in food processor and pulse until chopped. Add the chocolate and pulse again until mixture resembles coarse breadcrumbs.
Add ¼ chocolate mixture to egg whites and combine, then tip in the rest of the chocolate mixture.
Pour into prepared tin and place into the oven.
After 40 minutes check if the top is browning too much and if so, cover with foil.
Cook for another 20 minutes. Cake will be firm to the touch when cooked.
To download recipe please click here >> Chocolate, Date & Almond Meringue Cake