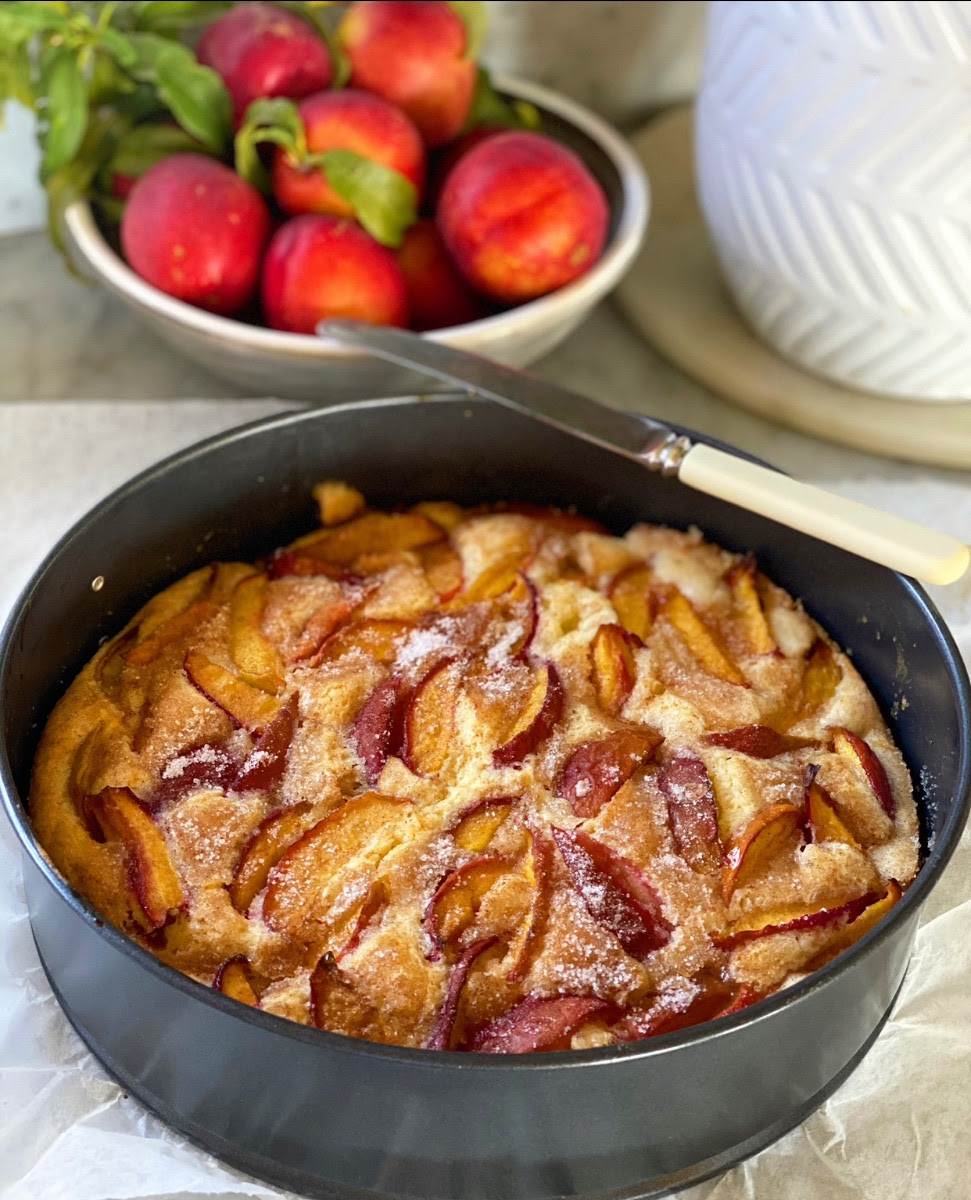 This simple cake is the perfect end to a summer dinner outdoors. You can swap peaches or plums for the nectarines.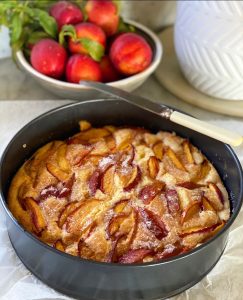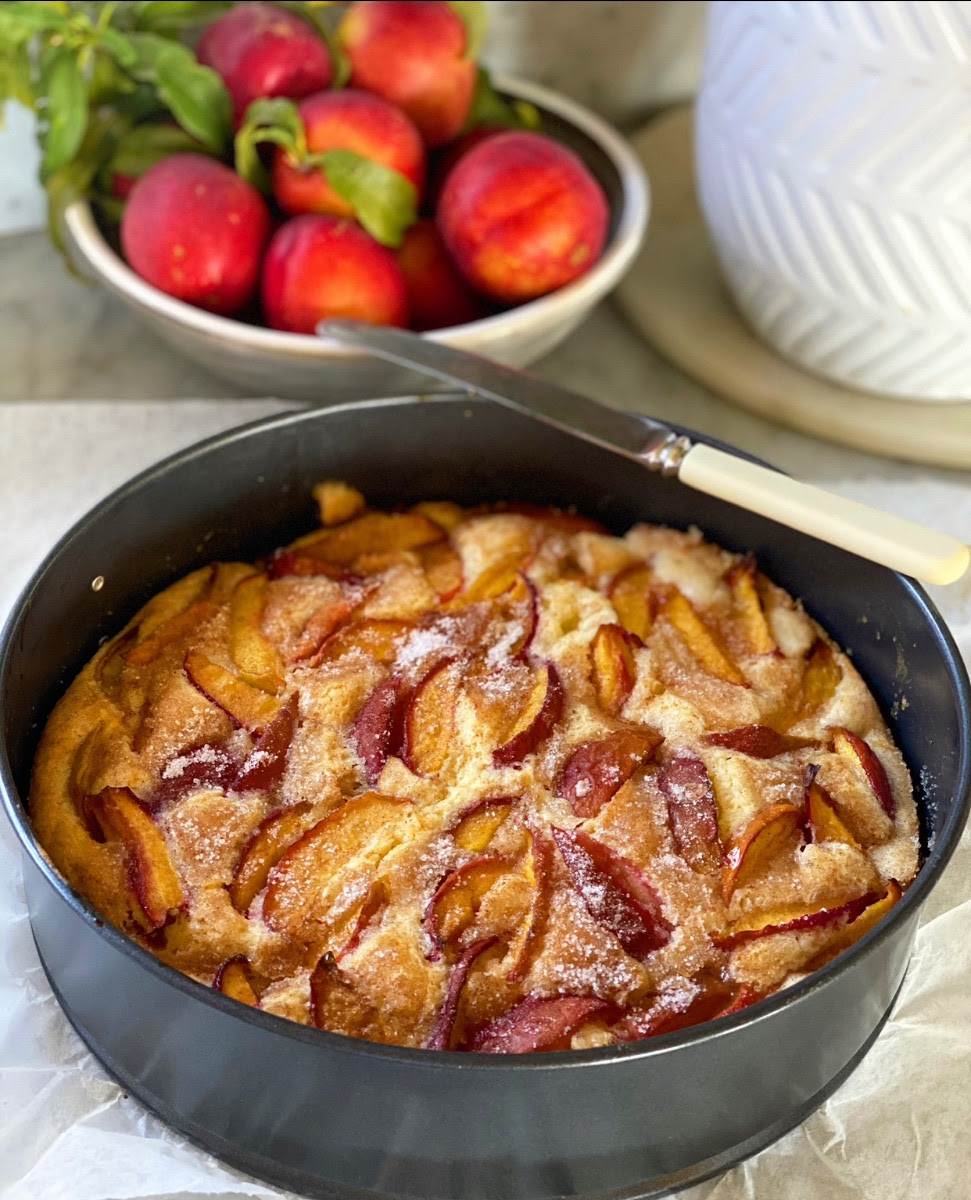 Ingredients
½ cup butter (room temperature)
¾ cup plus 3 tbsp sugar
1 large eggs
1 tbsp lemon juice
1 ½ tbsp lemon zest
1 ¼ cup self raising flour
5 medium nectarines, halved and cut into sliced
¾ tsp cinnamon
Method
Preheat oven to 180 degrees and line a 24cm springform cake tin with baking paper.
Using an electric mixer, beat butter and 3/4 cup sugar until light and fluffy. Beat in eggs one at a time, then the lemon juice and zest. Beat in the flour until smooth and spread the batter evenly into the prepared pan.
Arrange nectarine slices on top of the batter – some like concentric circles but I prefer a more scattered approach. Press the nectarine into the batter gently, mix the 3 tbsp of sugar with cinnamon and sprinkle over the cake.
Bake until the cake is golden brown and a skewer inserted comes out clean (approx 50 mins). Serve warm or at room temp with cream and/or ice cream and extra nectarines.
To Download Recipe Card please click here >> Spiced Nectarine Cake